3 Reasons Why Boston Young Professionals Need to Get More Involved
Finding your way in the working world can be a hard thing to manage, but getting involved doesn't have to be. Big Brothers Big Sisters of Massachusetts Bay's Young Professional Group encourages and supports Boston's work force to make a difference and is a great resource for Boston young professionals looking to give back in the community. Henry Cataldo, a Big Brother of 4 years and member of the YPG Committee, sits down to talk with us about his personal experience of become a Big, as well as the positive impact volunteering can have on a professional career.
Henry, a Big Brother for four years and a member of the Young Professional Group (YPG) for over two graduated from Bentley University in 2008 with a degree in economics and finance. He currently works in investment banking. Even with such a busy schedule, he loves being a Big Brother and wanted to speak to his experiences in hopes of encouraging more young professionals in the Boston community to give back. Here are three reasons why Henry would encourage other professionals to join BBBSMB:
1. It's not difficult to balance work and being a mentor.
"The families I have worked with over the course I time I have been a Big have always been quite accessible, flexible, and grateful to get together so the balance of time was not nearly as challenging as I thought it was going to be. Some people may be a bit nervous knowing they are accountable to a child who looks up to them which is totally understandable, but the benefit of knowing you're making a difference in another person's life is totally worth it. Like any friend or family member, you make time for those you care about."
2. Being a Big benefits my professional career.
"It's not only a line item on my resume I am proud to share, but also one that speaks to my character and directly illustrates my ability to commit to a cause and to think beyond myself – something employers find very important. In addition, being within the BBBSMB program has given me an opportunity to meet with like-minded professionals and share stories, network, and establish friendly relationships."
"Although there may be a personal benefit from the program, the positive impact a volunteer can have on a child's life alone is more than enough reason to get involved."
3. The Young Professional Group is engaging – and a lot of fun!
"YPG aims to increase visibility and engagement with the young professional community here in Boston. We've done a great job of building out some cool events including our annual Casino Night. Although there will always be a small fundraising component to these events, the focus is solely aimed at getting more people interested and aware of the organization, increase volunteer engagement, and to have fun!"

The Young Professionals Group's 3rd Annual Casino Night took place on April 18th at the John Joseph Moakley United States Courthouse and was a BIG success, grossing $55,985 in support of at-risk kids in the Boston community.
For those interested in learning more, helping out, or joining, Henry recommends contacting Grace Dorner, gdorner@bbbsmb.org.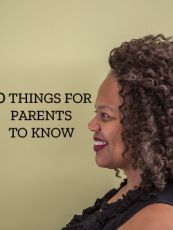 Free Fact Sheet
10 Things for Parents to Know
Children s safety is our number one priority; throughout the duration of the match, not just the beginning!
Get the Free Fact Sheet
---