Black Lives Matter
Dear Big Brothers Big Sisters of Eastern Massachusetts Community,
We at Big Brothers Big Sisters of Eastern Massachusetts stand together in sorrow and solidarity with our Black community members, especially during this traumatic and wrenching time. We mourn and honor the Black lives that have been taken because of interpersonal and structural racism. We believe that Black Lives Matter; that diversity, equity and inclusion are core values; and that we are Bigger Together.
Our organization's mission is to ignite and defend the potential of our region's youth. We have a long history of bringing people from differing backgrounds and viewpoints together in transformational mentoring relationships so that children can thrive. We believe there is great power in people coming together in friendship across differences to learn and grow from each other, and in turn become more accepting and appreciative of the ways we are all different. However, we know we cannot rest on the strength of interpersonal relationships alone to resolve the systemic oppression and bigotry that plague communities across America. The fact is that the potential of our Black youth and all youth of color cannot be fully realized, even with a caring adult mentor walking by their side, if they are less valued in our society.
This moment calls for us all to step up and make this a turning point. We will be more intentional about standing up against racism and social injustice and being an advocate and ally.  We commit to continued deep reflection, to starting with ourselves – as individuals, as an organization and as a Board – and to engaging our broader community.
We want everyone to know what we are doing to support Bigs, Littles and Guardians at this time. Our Match Support team sets an expectation with matches to explore differences from the beginning. In light of the pandemic and the protests for racial justice, we are encouraging honest, empathetic, supportive dialogue centered on Littles' emotional competency.  We are asking Bigs to ask their Littles questions and listen to understand what their Littles know and how they are feeling.  We are providing resources on how to talk to kids about race, the murders of George Floyd, Breonna Taylor, Ahmaud Arbery, Tony McDade and too many others, and how to cope during times of trauma. Today's weekly email to our match community, which is also posted on our social media channels, will be focused on Black Lives Matter and will include an activity and conversation ideas for matches as well as additional resources on Black Lives Matter.
Thank you for being involved with our program. The challenges we face cannot be solved alone.  We need each other now more than ever. We want to be a part of the solution, and we will continue to listen and learn and build bridges across difference. Together, we know we can make a better region and a better world for all our children.
Peter Campanella
Chair of the Board of Directors
Wendy Foster
President & CEO
Mark O'Donnell
Incoming President & CEO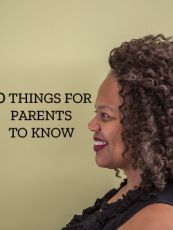 Free Fact Sheet
10 Things for Parents to Know
Children s safety is our number one priority; throughout the duration of the match, not just the beginning!
Get the Free Fact Sheet
---