Mentoring Real Life Stories on Cape Cod & the Islands: A Decade Later
When Eric Loftus decided to step up and become a Big Brother almost a decade ago, he never knew that the program, along with his Little Brother, would make such a strong and lasting impact on his life. This story is a follow up article from a story published on CapeNews.net, you can read it here.
His Little Brother, Chris, is now 18, but Eric still remembers their first outing like it was yesterday. Eric took Chris out to explore Boston's North End for the first time and was stunned when they passed the Hanover Street Fire Station. Chris eagerly asked a fireman if he could sit in the truck! After just a few seconds, Little Brother Chris was reaching for the lights switch and nearly flipped the switch for the siren in his eagerness.
From that first rambunctious day of fun, Eric knew that he would share many more fun memories with Chris. Particularly, Eric reminisced about a time when Chris's moral compass and strong will displayed itself at an outing to a movie theater in Revere. When Chris saw some able-bodied individuals sitting in the handicapped section, he was quick to flip on the lights and inform them that they were in the wrong seats. Although there were no handicapped people in the theater and it later became a moment of laughter between the two, Eric loved to see Chris's pension for right and wrong develop and shine through.
Over ten years later, with thousands of memories shared between the two, their brotherhood continues. Chris is no longer in the Big Brothers Big Sisters program but the end of their match didn't mark the end of their bond. Eric asked Chris to be an usher in his 2007 wedding and now, with his wife expecting their first child, he counts Chris as an uncle-to-be.
The bond that he made with Chris left such a lasting mark on him, that Eric decided to serve on the advisory board for Big Brothers Big Sisters of Cape Cod and the Islands and, as a result, has seen the benefits of the program for many others. By spending time with a "little," he said, "mentors can learn patience and broaden their perspectives."
Eric learned so much when he had the opportunity to "see the world from a child's eyes" that he hopes his role on the advisory board will help others to see how valuable becoming a mentor to a child can be.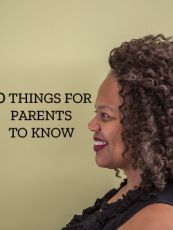 Free Fact Sheet
10 Things for Parents to Know
Children s safety is our number one priority; throughout the duration of the match, not just the beginning!
Get the Free Fact Sheet
---