Proceeds of Camperitos Sales Benefit Big Brothers Big Sisters of Massachusetts Bay
Proceeds of Camperitos Sales Benefit Big Brothers Big Sisters of Massachusetts Bay
(DALLAS) March 19, 2014 – Pollo Campero, the world's largest Latin chicken restaurant chain, introduces its little brother Camperito today.
The Latin chicken restaurant chain will celebrate its "little" addition to the menu with a two-week fundraiser benefitting Big Brothers Big Sisters of Massachusetts Bay. From March 31 through April 13, 10 percent of all Camperitos sales will be donated to support Big Brothers Big Sisters' mission.
In addition to the fundraiser, Pollo Campero is celebrating all Big Brothers Big Sisters of Massachusetts Bay "Bigs" and staff by providing them with a free Camperitos meal, during Volunteer Appreciation Month this April.
"We're very excited to launch Camperitos in the United States, and we're even more excited to announce our partnership with Big Brothers Big Sisters of Massachusetts Bay," said Stuardo Aja, senior director of operations at Campero USA Corp. "Family is important to our culture and Big Brothers Big Sisters of Massachusetts Bay volunteers do an excellent job making their Little Brothers and Sisters feel like family. We could not be prouder of partnering with such a prestigious organization."
"We're flattered that Pollo Campero would choose to host a fundraiser in our honor," said Wendy Foster, President and CEO of Big Brothers Big Sisters of Massachusetts Bay.
Made with 100% white meat and breaded with the Latin American flavor that identifies Pollo Campero, Camperitos are sure to make all those who try them fall in love all over again.
The shareable, boneless bites full of Campero's traditional flavor start at $2.99. Camperitos are available as an appetizer, individual meal or as a family bundle. All orders of Camperitos come with a choice of creamy cilantro sauce or sweet chipotle sauce.
The Latin American restaurant has locations in Chelsea and East Boston.
About Pollo Campero
The world's largest Latin chicken restaurant chain, Pollo Campero offers its customers a wide array of fresh, Latin-inspired dishes made with Pollo Campero's proprietary blend of Latin herbs and spices. Pollo Campero's signature fried and grilled chicken is loved by millions of customers around the world who have known the brand for decades.
Founded in Guatemala in 1971, the family-owned company now operates more than 350 restaurants in 12 countries around the globe. This includes more than 50 locations presently open in major cities throughout the United States with plans for further expansion. From Guatemala to El Salvador to the U.S., we are the true Campero. For more information, visit www.campero.com or on Facebook at www.facebook.com/camperousa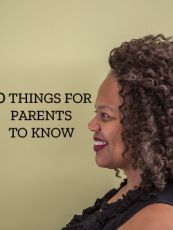 Free Fact Sheet
10 Things for Parents to Know
Children s safety is our number one priority; throughout the duration of the match, not just the beginning!
Get the Free Fact Sheet
---