8 Low Cost Ways to Celebrate the Holidays with Your Little
'Tis the season of giving and every year hundreds of Bigs contact us with questions regarding gift giving protocol. It's difficult to understand the boundaries when celebrating holidays with your Little, especially for new matches that might not be familiar with each other's cultures. It's important to keep in mind that we absolutely do not expect you to give your Little a gift, however with the new year approaching, this is the perfect time of year to start a new tradition with your Little to celebrate the holiday season in years to come. Here are 8 ways for you and your Little to celebrate the holiday season together!
1. Made With Love
Do-It-Yourself arts and crafts are always a hit with matches; especially with younger Littles who are constantly itching to get their hands dirty! This is the perfect opportunity to make gifts for each other, family members, and friends while at the same time marking a stage in your relationship. There's nothing cooler than looking back at the stuff you guys made together, reminiscing on all the great stuff that happened that year, and being able to watch the progression year after year.
2. Be Inspired
Attending a ballet or play might not be at the top of every Little's list of favorite activities, but it's experiences like these that can have a profound effect on expanding a child's perspective. Additionally, it's amazing to see how certain shows are able to transform the stage into a different world (sometimes several), capable of drawing you in to the point that you forget you're watching a ballet or play.
3. Co-manage a Fantasy Sports Team
Finding time for outings with your Little could get a bit difficult around the holidays, especially if you're traveling or studying for finals. Co-managing a fantasy sports team is something you and your Little can work on together and helps keep up communication between outings. Managing a (successful) fantasy sports team is all about strategizing and being able to make educated guesses. Two skills that your Little can benefit greatly from.
4. Have a Holiday Movie Marathon
If your Little was born in the 2000's there's a pretty good chance they've yet to see some of the quintessential Christmas movies that you've grown to love.Home Alone, Nightmare Before Christmas, A Christmas Story, and The Santa Clause are just a few of many must-see flicks. Dedicate a day to watching both of your favorite movies and let the good times roll!
5. Make a Gingerbread House
There's something about constructing/designing an edible gingerbread home while shooting the breeze with your pals and munching on gingerbread men that never seems to get old. Don't think a gingerbread house is challenging enough? Take it up a notch and see if you can construct a gingerbread tower. Check out the World's Largest Gingerbread House!
6. Give Back Together
The holiday season can be a rough time for people who may not have a family to go home to or a home at all. Help spark the giving bug in your Little by volunteering at a local soup kitchen, starting a sock drive, or a canned food drive. Giving back to those that are less fortunate than us is always incredibly rewarding and will give your Little a sense of purpose in their community.
7. Write & Record a Silly Holiday Song
Everybody has a favorite holiday song, but not everybody has their own holiday song. Take your favorite song at the moment, change some of the words to reflect all of the great times you guys have had throughout the year, create a voice memo on your phone, hit record, and go! In a few years you'll be able to listen to all of the parody songs you've made together and reflect on how much you've both grown.
8. Share a New Years Resolution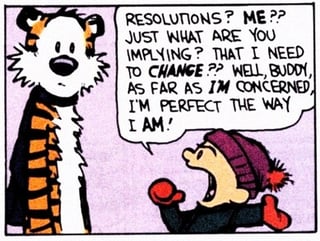 The New Year is the perfect time to drop some bad habits and adopt a few more good ones. Perhaps you guys will decide that you want to give video games a break and do more outdoorsy outings, cut down on the fast food–despite the amazing feeling, we don't recommend devouring an entire pizza with your Little!–or maybe you set a goal to visit every museum in Boston. Above everything, this is an opportunity for both you and your Little to set a goal and work towards achieving it together.
If you have any ideas for activities matches can do to celebrate their relationship during the holiday season we would love to hear about them in the comments below! Still having doubts about how to celebrate with your Little? Check out our Grinch-Proof Holiday Gift Giving Guide!
Free Fact Sheet
10 Things for Parents to Know
Children s safety is our number one priority; throughout the duration of the match, not just the beginning!
Get the Free Fact Sheet
---