Big Brothers Big Sisters of Eastern Massachusetts and SitterStream Team Up to Bring Additional Childcare & Wellness Resources to Youth and Families Across the Region
We are partnering with SitterStream, the leader in On-Demand virtual childcare and wellness, to launch a new partnership that will provide childcare and wellness for families served by the nonprofit, mentors, and BBBSEM staff members.
"As an agency we have seen firsthand how complicated and difficult the past few years have been on our families and we will continue to adapt and offer programming to meet their evolving needs," says Mark O'Donnell, BBBSEM President & CEO. "Through our partnership with SitterStream, we can give our guardians a bit of respite to focus on work, one-on-one time with other children, self-care and more by offering free virtual childcare and tutoring. As our office now operates in a hybrid model, we can also provide the same support services for our employees. Doing so will help to ensure the best possible outcomes for the youth in our mentoring programs."
For every new company that signs up to offer SitterStream as a benefit to its employees, SitterStream and its partners will donate 100 60-minute educational, fun, and engaging virtual childcare and wellness sessions to our BBBSEM community. A number of companies have already committed to participating in the program, including TripAdvisor, Mother.ly, Ergobaby, Big Brothers Big Sisters and more.
The initiative called the SitterStream 100 creates an opportunity for companies to unite and pledge their commitment to the new reality of hybrid and remote work. In doing so, these organizations are also supporting women, communities of color in the workforce, guardians, and the mental well-being of their workers. Companies looking to join this initiative, support their employees, and donate sessions to BBBSEM can visit www.sitterstream.com/100.
Beth Grous, Chief People Officer at TripAdvisor said: "Tripadvisor is thrilled to partner with and join SitterStream's '100 employers in 100 days' initiative as we introduce SitterStream's on-demand virtual babysitting, learning and wellness offerings to our global employee base. We are proud to add our voice to the groundswell of support for employees and the new work reality. As our work and home lives continue to blend, we are excited to offer these resources to our people, and to partner with an organization like SitterStream that is innovating in the care and wellness space."
"We are proud to bring these amazing companies, large and small, and their visionary leaders together to create this groundswell of support for today's modern workforce," says Stephanie Africk, Founder of SitterStream. "With this partnership, the same SitterStream virtual care and wellness that is being provided to corporate employees as a benefit will be available for free to BBBSEM families in need of support."
At BBBSEM, we partner with under-resourced families to provide children with caring adult mentors who help them reach their fullest potential. With research and proven outcomes at its core, we create matches based on shared interests, geography and personality and serve as a consistent resource for Bigs, Littles and their families. We serve as a bridge between communities and community partners, helping to address larger social issues, such as race and education gaps.
In our 70th year, BBBSEM has created and served more than 20,000 matches. We are currently enrolling and matching Littles and Bigs. For more information, to register your children or to become a volunteer, visit: www.emassbigs.org.
About SitterStream:
SitterStream is a Virtual, On-Demand babysitting, tutoring, and wellness company offering educational, fun, and engaging sessions for children and adults. SitterStream has streamlined the process of finding reliable care, as well as a host of wellness services that help promote and maintain happy and healthy minds. Booking, matching, and paying all with just a few clicks. For companies and their employees, SitterStream is offered as a perk/benefit designed for today's modern workforce and the new hybrid remote work reality. SitterStream is available worldwide, 24-7 in over 12 languages. For more information, visit www.sitterstream.com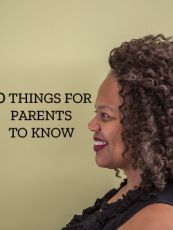 Free Fact Sheet
10 Things for Parents to Know
Children s safety is our number one priority; throughout the duration of the match, not just the beginning!
Get the Free Fact Sheet
---