BBBSMB to Partner with LPL Financial in Unique Workplace Mentoring Program
Big Brothers Big Sisters of Massachusetts Bay to Partner with LPL Financial in Unique Workplace Mentoring Program
Employees have an opportunity to mentor children through Big Brother Big Sisters of Massachusetts Bay
BOSTON, MA (October 30, 2013) – Big Brothers Big Sisters of Massachusetts Bay announced its partnership with LPL Financial LLC, the nation's largest independent broker-dealer, an RIA custodian, and a wholly owned subsidiary of LPL Financial Holdings Inc. (NASDAQ: LPLA). Together they are launching the LPL Financial Workplace Mentoring Program in Boston, to mentor children who attend the Michael J. Perkins School.
The LPL Financial Workplace Mentoring Program is a unique version of Big Brothers Big Sisters of Massachusetts Bay's one-to-one youth mentoring program and will give children the opportunity to learn about the corporate world first-hand while providing corporate employees and executives the ability to make a difference in the life of a child while they are at work. Bi-weekly, 2nd and 3rd grader students will be transported to LPL Financial' s office where they will spend time with their mentor, building a friendship as well as grade-appropriate learning about financial literacy, public speaking, and career ideas.
"We at LPL Financial are excited to host the LPL Financial Workplace Mentoring Program with Big Brothers Big Sisters of Massachusetts Bay," said Burt White, Managing Director of Research at LPL Financial. "From developing and teaching a strong curriculum to sharing our values as an organization, we are eager to share our skills and help shape the future success of the students in this program. Our employees look forward to making a positive and lasting difference in these children's lives."
Children participating in the LPL Financial Workplace Mentoring Program typically live in single-parent and low-income households and are shown to benefit greatly from a one-to-one mentoring relationship providing them with increased confidence and an ability to realize higher aspirations. A 2009 study by Harris Interactive of alumni Littles found that Big Brothers Big Sisters of Massachusetts Bay gives children a better foundation for life success by providing educational and life guidance. The study shows that 90% of Littles said that their relationship with their Big Brother or Big Sister helped them make better choices throughout their childhood. Children who have benefitted from having a Big Brother or Big Sister are 46% less likely to do drugs and 27% less likely to start drinking alcohol than their peers. Through this program, students build meaningful and lasting connections with adults in a positive and engaging environment that will impact their success both in and outside the school environment.
"This collaboration will give kids in the program the opportunity to thrive in a relationship that will benefit them in all aspects of their lives" added Nora Leary, Vice President of Program Services at Big Brothers Big Sisters of Massachusetts Bay. "We're so thankful to for this opportunity and for this long-term partnership."
"Our involvement in this program is both a reflection of our longstanding commitment to the Greater Boston community, as well as an opportunity for our company to align the incredible talent among our employees with children who can potentially benefit the most from it" added Burt White of LPL Financial. "We hope our involvement will call attention to the many benefits this impactful program offers children in our local school systems and we encourage other businesses to invest their time and help this program flourish."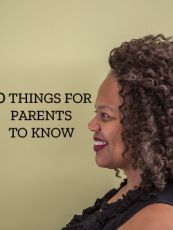 Free Fact Sheet
10 Things for Parents to Know
Children s safety is our number one priority; throughout the duration of the match, not just the beginning!
Get the Free Fact Sheet
---