Boston Public Schools and BBBSMB Collaborate to Support High School Students in New Mentor 2.0 Program
Mentor 2.0 Program Utilizes Technology-Enhanced Mentoring Model to Tackle the Achievement Gap by Preparing Students for College and the Workplace
Boston – November 17, 2016 – Big Brothers Big Sisters of Massachusetts Bay, one of the nation's leading one-to-one mentoring programs, today announced an innovative new mentoring program in partnership with Boston Green Academy aimed to support first-generation college students. By matching every high school student with a mentor and developing a curriculum to help students form a post-secondary plan, this first-of-its-kind program in the City of Boston will prepare students for high school success, college matriculation and workforce readiness.
The new Mentor 2.0 program utilizes a technology-enhanced, one-to-one mentoring model that provides students with the support that they need to graduate from high school and succeed in college and the workforce. The program has officially launched at Boston Green Academy, an in-district public charter school within Boston Public Schools located in Brighton, where all ninth grade students have been matched with a mentor that will remain with them through high school graduation. Each subsequent year, the incoming ninth graders at Boston Green Academy will receive a mentor for the duration of their high school experience. Boston Green Academy serves low-income children and the vast majority of the students will be the first in their families to attend college. For these students to successfully pursue a college education, it is critical for them to have the guidance of a mentor to help navigate the college application, admission and financial aid process.
The Mentor 2.0 program's curriculum develops college-success skills, guides the college process and builds strong relationships with positive adult mentors. The curriculum has been designed to help students through the post-secondary planning process in an effort to reduce the achievement gap prevalent among students from low-income households. "At Boston Green Academy, many of our students strive to pursue a college education but need additional support to engage them from day one," said Matt Holzer, Headmaster of Boston Green Academy. "Throughout the duration of the four year program, students will be guided through career exploration, college eligibility, the application process and financial aid – all with the continuous support of a mentor that has personally been through this process. We expect the Mentor 2.0 program to have a substantial impact on student success and pursuit of higher education as the program will also incorporate developing and improving critical non-cognitive skills such as academic habits, learning strategies and social skills."
To prepare for life after college, Boston Green Academy students will attend a weekly college success class taught by a Big Brothers Big Sisters of Massachusetts Bay program coordinator embedded in the school while mentors and students will build their relationship through weekly online communication around guided questions related to the college success curriculum using a proprietary web-based platform. To further help students thrive, pairs will also meet in-person once a month at the school for a 2-hour group session and one-on-one time.
"This partnership with Big Brothers Big Sisters of Massachusetts Bay and the Mentor 2.0 program provides yet another resource to better prepare students across the Boston Public Schools for college success and workforce readiness," said Marsha Inniss-Mitchell, Postsecondary Initiatives Director at
Boston Public Schools. "For many of our students who will be the first in their family to enter college, these mentoring relationships will provide an important lens into college and potential careers. We are confident that this innovative program will help combat the achievement gap as guidance and support from a mentor will help students remain focused on graduating high school and not only developing, but pursuing, a post-secondary plan connected to their individual talents and aspirations."
Launched at Boston Green Academy, Big Brothers Big Sisters of Massachusetts Bay plans to expand the program to additional high schools within the Boston Public Schools district and beyond in the next five years.
"In our ongoing efforts to reduce the achievement gap, we are thrilled to launch our Mentor 2.0 program at Boston Green Academy to help students prepare for life after high school," said Wendy Foster, President and CEO of Big Brothers Big Sisters of Massachusetts Bay. "The college application process is overwhelming for any high school student, let alone for students that do not have a parent or guardian that have been through it. Guidance from a trusted mentor provides a crucial sounding board, coach and champion to help students along the way. We look forward to seeing the post-secondary success of participating students as this program scales and spreads to additional high schools throughout the Boston Public Schools district and the Greater Boston region."
Mentor 2.0 is a technology-enriched youth mentoring program providing high school students with the support and guidance they need to graduate high school and succeed in college and the workforce. More than 10,000 low-income and first-generation college-bound students are participating in this program across the country, including through 13 Big Brothers Big Sisters affiliates. The support of a mentor has a proven impact on student achievement, as 79 percent of students in the Mentor 2.0 program across the nation graduate from high school and go on to successfully complete college at twice the rate of their peers.
For more information about the program, please visit www.bbbsmb.org.
About Big Brothers Big Sisters of Massachusetts Bay
Big Brothers Big Sisters of Massachusetts Bay is an innovative, energetic organization that is making a real difference in the lives of over 2,100 youth by providing them with an invested, caring adult mentor. With research and proven outcomes at its core, Big Brothers Big Sisters of Massachusetts Bay is working to ensure every child has the support from caring adults that they need for healthy development and success in life. The organization's vision is to inspire, engage and transform communities in Massachusetts Bay by helping youth achieve their full potential, contributing to healthier families, better schools, brighter futures and stronger communities. To learn more, visit www.bbbsmb.org.
###
Media Contact
Jen Kaye
Version 2.0 Communications for Big Brothers Big Sisters of Massachusetts Bay
jkaye@v2comms.com
617-426-2222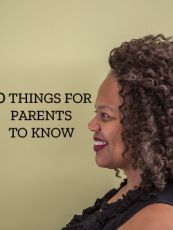 Free Fact Sheet
10 Things for Parents to Know
Children s safety is our number one priority; throughout the duration of the match, not just the beginning!
Get the Free Fact Sheet
---