Calling Male- Identifying Mentors This National Mentoring Month
Calling Male Volunteers!
Big Brothers Big Sisters of Eastern Massachusetts Seeks More Big Brothers to Mentor Youth
January is National Mentoring Month. During this time, we celebrate our existing Big Brothers and Big Sisters who provide caring one-to-one relationships for our Littles. We also reflect on the power of mentoring, gaps in service for children and families and attracting more volunteers to our programs.
Mentoring a child is one of the protective measures that adults can take to help minimize risk factors, such as lack of motivation, anxiety, stress and isolation, that are threatening children's mental health and academic success. A national study of 950 youth from eight Big Brothers Big Sisters agencies showed that positive relationships between Littles and their Bigs have a direct and measurable impact on children's lives. Big Brothers Big Sisters' matches consistently spend more time together, and continue as a match for longer periods, than those in other mentoring programs. Results also showed Bigs help Littles learn right from wrong, make better life choices, do better in school and advance to the next grade level.
Currently, our agency has a growing list of children waiting to be matched. However, a big hole in volunteer sign ups is delaying the process. More than three times as many boys – hundreds – are waiting for mentors as girls. We need male-identifying volunteers, men of color, and all volunteers fluent in Spanish to seriously consider signing up to be a mentor for these children.
Deepankar Malhan is one such mentor. He was matched in September 2019 with his mentee, now a senior at the Edward M. Kennedy School for Health Careers, in our Mentor 2.0 Program in which mentors engage weekly with BPS high school students via an online platform and meet in person once a month during the school year (or virtually during the pandemic). Malhan, a Senior Software Engineer at Optum, has shared a lot about his career with his mentee, helped him to step outside his comfort zone and join new clubs at school. In addition, the duo has worked together to look through colleges, prioritize them based on preference, and write college applications.
"The Mentor 2.0 Program has been an amazing opportunity to mentor someone through all aspects of their lives. The relationship I have with my mentee is incredibly fulfilling, and it has been a pleasure to see him grow from a sophomore to a senior in high school over the past two years. – Deepankar Malhan
Throughout the pandemic, mentors like Malhan are maintaining relationships with their mentees by leveraging the nonprofit's online resources as social distancing has kept them from consistently meeting in-person. Currently, community-based matches are meeting in-person and socially distant only when the mentor, mentee, and guardian are all comfortable while adhering to CDC guidelines. Since March 2020, nearly 800 new matches have been made virtually. In 2022, the agency aims to pair more than 750 new mentors and mentees. But, we cannot do this without your help.
Please consider signing up to volunteer for one of our programs. Anyone can become a mentor as the agency welcomes youth and adults of all races, ethnicities, cultures, socio-economic backgrounds, genders, sexual orientations, and physical abilities. Volunteers must be 18 years old or older and be able to commit a few hours a few times a month for at least a year and have a passion for positively impacting a young person's life.
In our 70th year, we are proud to have created and served more than 20,000 matches. For more information, to become a volunteer or to register their children, please visit: www.emassbigs.org.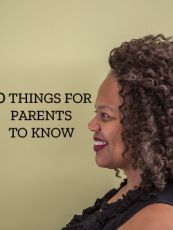 Free Fact Sheet
10 Things for Parents to Know
Children s safety is our number one priority; throughout the duration of the match, not just the beginning!
Get the Free Fact Sheet
---