Choose a Challenge: Big Brother Jakob Takes on Mount Everest for BBBSMB
Choose a Challenge is the largest student charity challenge company in the United Kingdom. Every year, they take over 1,500 eighteen to twenty-five year olds on travel expeditions around the world. To participate in Choose a Challenge, students meet a fundraising target, and a minimum of 50% of funds raised goes directly to charity. Choose a Challenge began on the summit of the tallest mountain in the world, Mount Kilimanjaro, in 2008. Since then, the company raises almost $5 million for charity every year and has recently expanded to the United States.
Big Brothers Big Sisters of Massachusetts Bay has partnered with Choose a Challenge for the 2017-2018 academic year! Twenty student challengers at Boston College will raise $55,000 for BBBSMB in their expedition to the base camp of Mount Everest in May 2018.
Every Choose a Challenge trip needs enthusiastic student challengers, and sophomore Jakob Mnich is one of twenty student challengers at BC who is excited to raise money for Big Brothers Big Sisters through his trek to the Mount Everest Base Camp. He is also a Big Brother through our site-based program at the Thomas A. Edison School! His Little Brother's name is Marvin.
A Finance major, Jakob is from Suffield, Connecticut. He loves recreational sports, such as soccer and basketball. We spoke with him about his involvement with Big Brothers Big Sisters and Choose a Challenge, his role as a student challenger, and his excitement about being a Big Brother and for the trip to the Mount Everest Base Camp. Enjoy!
How did you hear about Big Brothers Big Sisters?
I had always known about Big Brothers Big Sisters, and I had seen the BC Bigs on the campus program on Saturdays and it looked like a lot of fun. I heard about the general meeting to join from one of my friends who was looking to get involved, and I decided to go to the meeting with him.
Why did you decide to get involved with Big Brothers Big Sisters?
After going to the meeting, I realized that it wasn't just another club to put on the resume. This was a real connection I could be making with another person and an opportunity for me to have a direct positive impact on someone else's life. Listening to current members of BC Bigs talk about their experiences with their Littles inspired me to join.
What types of activities do you and Marvin like to do together?
We were recently matched, so we're still getting to know each other, but he's full of energy, so pretty much any activity that involves running around is great for us. I just really look forward to spending time with Marvin and giving him someone to look up to. I remember when I was little I would always want to hang out with my older cousins. It never really mattered to me what we did, because I just thought they were the coolest people. Whether we played wiffle ball, went fishing, or just threw a football around, we always had a good time. I'm hoping that I can have a similar relationship with Marvin where it is just fun to hang out regardless of the activity.
How did you hear about Choose a Challenge?
I learned about Choose a Challenge through a friend as well. There was a post in the BC Class of 2020 Facebook page about the trip to Everest, and one of my friends was going to the information session. It seemed like a unique opportunity, so I figured it couldn't hurt to tag along and see what the trip was all about.
Why did you decide to get involved with Choose a Challenge?
The general appeal of hiking to Everest Base Camp really interested me. It's definitely not something that everyone gets a chance to do, and college is sort of the last point to take advantage of all of these opportunities before you have to step out into the real world. I have always enjoyed traveling and I had never been to Asia, and this might be the most unique way of getting there. When I went to the information session, I actually had no idea that Choose a Challenge was partnering with BBBS, so that really just sweetened the deal and made it even more worthwhile.
Besides making it to the Everest Base Camp, what part of the trip are you most excited about?
I am excited to see a whole new culture and a part of the world that I don't know much about. I am also excited to be making this trek with a group of BC students. It is a unique way to make new friends. There is no better way to make connections with people than by going through something difficult together, and this journey will bring the whole group close with one another.
How are you preparing for the challenging physical aspect of the trek?
I played a lot of sports growing up, so I am generally pretty athletic. I also go to Colorado a lot, so when I am there between now and the trip, I will definitely be taking advantage of the high altitude by hiking as much as I can. Other than that, probably a lot of running.
Why do you think that participating in Choose a Challenge is a great experience for college students?
As I mentioned before, college is sort of the last point in your life where you have the time to go do these amazing things. Once you graduate, you'll have your career to focus on and eventually a family, so I think that when an opportunity like this comes along, you have to take advantage of it. Also, there is never another point in your life where you will be thrown into an unfamiliar situation with a bunch of people the same age as you, all with the same goal. It is an incredible way to forge new relationships. Then, obviously, working with a charity really gives you a purpose to motivate you through this journey. I think that is the most rewarding part.
What would you say to potential Challengers questioning whether or not they should get involved with Choose a Challenge?
I would definitely say go for it. There are very few opportunities like this that come around and there is no better time to take advantage of that than during college. Choose a Challenge not only provides you with an incredible experience, but also gives you a real reason to go out and do it by partnering with charities like BBBS.
BBBSMB is incredibly honored to partner with Choose a Challenge, and we are excited to support Jakob and his fellow Boston College students in the expedition of a lifetime! The BC team is still looking for student challengers at Boston College to sign up for their expedition to the Mount Everest Base Camp. If you or anyone you know is interested, then be sure to check out http://chooseachallenge.org/bostoncollege for more information!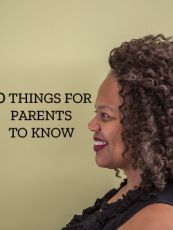 Free Fact Sheet
10 Things for Parents to Know
Children s safety is our number one priority; throughout the duration of the match, not just the beginning!
Get the Free Fact Sheet
---