College Athletes Make an Impact in Boston Communities
Self-confidence is something that has to be developed, something that has to be nourished and supported. Big Brother Jaiwon had found his self-confidence a long time ago on the basketball court and decided it was time to help build up someone elses'. When given the opportunity to be a mentor, Jaiwon jumped at the idea knowing it was his chance to step up. Check out his story with the Regis Basketball Team in our NEW Blog post below.
Jaiwon Martin has been known as a dominating player on the basketball court. In his high school career he was a 1,000 point scorer for his hometown of Coral Springs, Florida and currently is a successful college basketball player at Regis University. Despite his success with basketball, he always felt like something was missing. When Big Brothers Big Sisters of Massachusetts Bay presented the opportunity to mentor youth in the Boston area to Martin and his team, he knew that this could be his opportunity to make a difference.
"Growing up I never got an opportunity to be mentored or be around positive role models when I most needed it." Martin explained. "This was an opportunity for me to make a positive impact on a young child's life."
Now, Martin and two of his teammates visit the Thomas R. Plympton Elementary School, a public school in Waltham, once a week. Due to the location, the Waltham area in particular has a high need for mentors and more than half of the students at the Plympton School qualify for the free or reduced lunch program.
"Mentors like Martin and his teammates are unfortunately hard to come by," said Ivett Delgado a Community Engagement and Recruitment Associate at Big Brothers Big Sisters of Massachusetts Bay. "The wait is over a year for some children in the Waltham area, so this partnership between the Regis Basketball Team and Plympton Elementary School is a huge win for the community."
While this program makes a very real impact in the life of the kids, Regis College Men's Basketball Head Coach Nathan Hager sees an even larger benefit for his team. "This is a great opportunity to make a direct impact in someone's life, and really paints a picture of opportunities that are out there for the Littles," Hager said, "I also see the Bigs on my team opening up and communicating more with each other."
Although Martin sees how his Little Brother is benefitting from his friendship, he also recognizes the positive impact it's having on himself.
"I've been trying to teach my Little to have more confidence. He's self -conscious of being too short or too small, and I've just been telling him height doesn't matter at all, it's more about believing in yourself" explained Martin. "He teaches me how to open up and have more fun. It's a special friendship."
Big Brothers Big Sisters of Massachusetts Bay is in need of more volunteers like Jaiwon and his teammates. Even with the help of other college teams including Emerson Men's Basketball, Tufts Baseball, and others we still have more than 800 boys waiting for mentors. To learn more about how to take the first step in getting yourself or your team involved visit www.bbbsmb.org.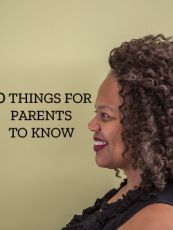 Free Fact Sheet
10 Things for Parents to Know
Children s safety is our number one priority; throughout the duration of the match, not just the beginning!
Get the Free Fact Sheet
---