"I am a Mentor Because… "
This National Mentoring Month, we asked a few Bigs to explain why they're mentors in our communtiy. It's no surprise how impactful and positive the experience has been for many of our Bigs.  
"I am a mentor because I can instantly make a difference in the life of a very special girl.  To share experiences and answer curiosities, and to learn about each other can be so rewarding and can develop into a relationship that can last a lifetime." – Rhonda, Big Sister
"I am a mentor because I believe that every kid deserves a chance to be successful, and even one more positive person in their life can make a difference!" – Dan, Mentor 2.0 Mentor
"I am a mentor because I wanted a chance to be more involved and make an impact in my community. Big Brothers Big Sisters of Mass Bay seemed like the perfect opportunity to be able to make a difference in someone's life, help them grow and discover their passions, and also do the same for me. I've really loved the time I've spent with my little so far and am excited to see what's to come in the future!"   – Serissa , Big Sister
"I am a mentor because the connection and genuine friendship that forms is invaluable to me. I can't imagine my life without having met Tyrone. I learned that I'm able to have the biggest impact just by being there. Seeing how much my Little appreciated simply spending time together is something that's filled my heart with warmth and has had a profound impact on me."  – Jared, Big Brother
"I am a mentor because the time that I spend with my Little has been as rewarding for me as it is for him. "– JR, Big Brother
For more information on how to volunteer, visit www.massbaybigs.org.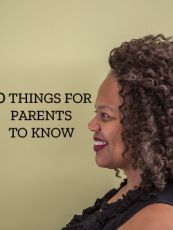 Free Fact Sheet
10 Things for Parents to Know
Children s safety is our number one priority; throughout the duration of the match, not just the beginning!
Get the Free Fact Sheet
---