Make Your Summer Memorable: Some of our Favorite Boston Activities
Summer is still in full swing, and if you are looking for unique ways to be adventurous in Boston, here are some of our favorite ideas. Whether you're doing something with family, friends, or your Little, these activities are sure to make this summer a memorable one!
Going for Ice Cream                                                                   
Check out your local ice cream shop! This is a fun and affordable activity that you can enjoy with everyone. Are you looking to try a new ice cream shop? At Chill on the Park in Dorchester, you and your Little can get 50% off your ice cream when you present your BBBS membership card. To take a unique spin on this activity, try making your own ice cream!
Hiking
If you want a new way to spend some time outside, try hiking! There are many different trails in the Greater Boston area for hikers of all skill levels.
Enjoy the Water!
Boston is renowned for its beaches, especially on the Cape. This is a perfect way to spend some time outside while relaxing and spending time with others. Some other ideas include going whale watching, kayaking, and fishing!
Museums
Boston is home to many great museums that are entertaining, educational, and affordable. A few of our favorites are the MIT Museum, The Children's Museum, and the Boston Sports Museum.
The Museum of Science offers a program, Astronomy after Hours, on Thursday and Friday nights for free throughout the summer. Additionally, with membership to the Boston Public Library System, you can get many discounted tickets to museums throughout the city.
Boston Common
The Boston Common is a great place to go to the playground, have a picnic, play sports, and be active! Going to a local park is a also a great opportunity to spend time outside in your community- Look out for summer events and concerts that may be happening locally!
Biking
Whether you ride your bikes around a town, a trail, or participate in an event, biking is a great way to exercise and enjoy the summer weather! If you are biking with your Little and want to rent bikes, Urban Adventours in the North End offers discounted bike rentals with a BBBSMB membership card.
Boston Public Library
With 25 locations accessible by the T, going to the library is a convenient and affordable way to keep up with your summer reading! Additionally, the Boston Public Library sponsors a variety of different literacy and education based summer programs. These programs cater to both adults and children of all ages, making them an activity that everyone can enjoy.
Take an Art Class
Are you looking to explore your artistic side this summer? Try taking an art class! Summer is the perfect time to develop a new hobby and improve your artistic talents! There are numerous painting and pottery studios throughout Boston for people of all artistic abilities.
If you want to try this with your Little, you could visit studios such as The Clayroom in Brookline, where you can receive discounts when you present your BBBS membership card.
Rainy Day Ideas
If the weather is not ideal, fear not- there are still plenty of indoor activities that you can enjoy! Some of our favorites include indoor rock climbing, seeing a movie, and going bowling. Check out our list of partnerships below for member discounts if you're going with your Little!
Red Sox Game
Last, but certainly not least, going to a Red Sox game is something that you will treasure for years to come. It's a perfect opportunity to become a part of the Boston spirit and spend some time with friends and/or family! This could also be a great opportunity for an outing with your Little!
These are just the beginning of possibilities for you this summer, all of which you can do with you Little. HERE is a list of all of our partnerships in the Greater Boston area, where you and your Little can take advantage of great discounts. Happy Summer!
Send us your favorite summer outing ideas by e-mailing khopkins@bbbsmb.org
Looking to become a Big? Click HERE for more information.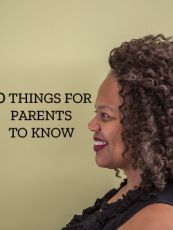 Free Fact Sheet
10 Things for Parents to Know
Children s safety is our number one priority; throughout the duration of the match, not just the beginning!
Get the Free Fact Sheet
---