Mentoring Matters: Who Made You The Man You are Today?
About the Event
Who made you the man you are today? How did they help you develop personally and professionally? Join us for a networking event and panel discussion with leading professionals and personalities in Boston who will talk about who influenced their lives and careers, and how they are giving back by mentoring a child through Big Brothers Big Sisters.
Confirmed panelists so far include:
Jeremy Barron, Co-Founder and Vice President of Customer, 3PlayMedia, Big Brother since 2013
Robert Charbonnier, Vice President of Finance, State Street, Big Brothers since 2013
Dalen Cuff, Anchor/Reporter, Comcast Sports New England, Big Brother since 2014, @DalenCuff
Scott Noonan, Chief Operating Officer, Wicked Good Cupcakes, Big Brother since 2014, @scottjnoonan
Moderator:
Rich Greif, Vice President of Marketing & Community Relations, Big Brothers Big Sisters of Massachusetts Bay, Alumni Big Brother 1992-2002, @RichGreif
About the Organizer
Big Brothers Big Sisters of Massachusetts Bay is an innovative, energetic organization that is making a real difference in the lives of 2,000 youth annually by providing them with an invested, caring adult mentor. With research and proven outcomes at its core, Big Brothers Big Sisters of Massachusetts Bay is working to ensure every child has the support from caring adults that they need for healthy development and success in life. The organization's vision is to inspire, engage and transform communities in Massachusetts Bay by helping youth achieve their full potential, contributing to healthier families, better schools, brighter futures and stronger communities. For more information about this worthwhile cause and its important mission, visit bbbsmb.staging.wpengine.com.
About City Awake
City Awake is Boston's social impact festival. Boston is home to the world's leading foundations, nonprofits, and social enterprises anchored by an unmatched ecosystem of academic institutions, innovative companies and civil society. City Awake's mission is to catalyze Boston's diverse community of for-impact institutions and leaders to maximize their collective impact through increased awareness and community-building.From December 4th through 13th, City Awake is bringing together over 100 partner organizations for a week-long festival celebrating and connecting Boston's vibrant impact community. With dozens of planned events, from panels and Ted-style talks to hands-on workshops and hackathons, City Awake aims to highlight and amplify the work being done by Boston's impact sector.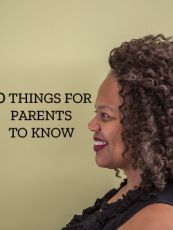 Free Fact Sheet
10 Things for Parents to Know
Children s safety is our number one priority; throughout the duration of the match, not just the beginning!
Get the Free Fact Sheet
---