Mentoring Real Life Stories: Interview with Big Brother Cheuk
Cheuk H. Shian, Managing Director at Keyshore Investments LLC, had been longing to become a Big since he was in college. Influenced greatly by mentors in his life, he always knew he wanted to give back. Read about Cheuk's experiences as a Big Bother to his Little, Renalido and how this friendship has impacted his life so far.

Why did you decide to volunteer to be a Big Brother?
Even when I was young, I always knew I wanted to give back. I personally had a lot of people in my life to guide me and teach me about the importance of school and about life- in terms of philosophy. It helped to shape me to become the person I am today. Even now, I still welcome mentors in my daily life and continue to appreciate those who have guided me along the way.
Do you remember the first time you both met? What was it like?
I remember the first time I met Renalido so clearly. We shook hands, in a very formal way. He was a little shy at first but after 5-10 minutes he opened up and explained what he wanted from our relationship. I followed suit and explained why I wanted to be a Big Brother and how I was hoping to add value to his life. I felt comfortable and excited at that point, because I was confident and what I had to offer. I also felt I should have done this earlier in my life!
What is your friendship like?
We are definitely friends first as this is the best role that I can play in his life. I try to provide some advice if he needs it; such as career goals, or how to handle certain social situations. But first and foremost I am there to be his friend and maybe give him some experiences he wouldn't typically get to do.
One quirky thing about my Little, Renalido, is that he doesn't like to listen to music in the car while we are en-route to our activity destination, so there are some silent periods. This is something I just had to get used to and eventually I've learned to become comfortable enough with the friendship and the silence to not take it personally!
Overall, our relationship is smooth and always fun, except on a few occasions when his teenager attitude kicks in! Since we've been matched for over 3 years now, I've seen him grow through some pretty interesting phases of his life. He's taught me how to be firm and make sure he behaves himself in-front of others. At the end of the day, I make sure the time we spend together is always fun and try to create educational experiences for him. So it's combined, both serious and fun.
What do you typically do together?
We have several criteria that we use to decide what to do! I typically take the lead, since Renalido is so young and it generally happy to do anything outside of the ordinary. Generally, I'll spend some time doing research for activities that are kid friendly and I'll give him a couple options of what he'll think is fun. He likes to do active activities so in the past we've gone biking, swimming or going to a local festival. Recently we went to an import car show in Worcester since he's a big car person which was really awesome.
Another criterion is that I want the activity to be a new experience for him since I try to expand his horizons. For example, the other day I took him to see a polo match, which I think was a different experience he may not have been aware of.
What is your favorite memory of the two of you?
When we went to a basketball game at TD Garden, we received front row seats right in front of the players. We could see them sweat when they were playing near us! Coincidentally, Renalido's gym teacher worked as a trainer there during that game so when he saw us and came over to talk to us he gave Renalido a few souvenirs. It was an awesome experience, especially for him.
How has Renalido influenced your life?
I definitely have learned a lot more from him compared to what he's learned from me! He influences me in such a positive and unique way that I never considered when beginning the friendship. He helped me mature a lot as a person and will continue to do so as long as we are friends.
Renalido has also given me a new perspective on what it is like being a parent and the overall parental experience. The situations we've dealt with have taught me how to handle them appropriately, especially down the road when I have kids.
What are you looking forward to most as your relationship with your Little Brother continues?
At this stage, we have been together for 3 and half years! He just became a teenager but he's still very young, so I hope I can be there for him, and just be a fun and positive influence in his life. I look forward to seeing him continually grow, and mature as a person. Hopefully, we'll be able to continue our friendship and teach each other new things in life!
If you could give any advice to new Bigs or guys thinking about becoming a Big, what would you tell them?
There may be some initial challenges for new Bigs, like finding new and interesting activities to engage your Little in. Besides communicating with your Little to know what he likes, I suggest using Meetup Groups to find new activity ideas. Also, some people think it may be time-consuming to be a Big. It's actually just 3-4 hours every 2-3 weeks, so it's really not that much. For me, it's just watching one less TV show. So I definitely recommend anyone who is interested to just do it. It will be a great experience both personally and for the Little. It would add tremendous value to both you and his/her life, and provide each other with new and interesting perspectives on life.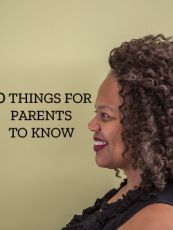 Free Fact Sheet
10 Things for Parents to Know
Children s safety is our number one priority; throughout the duration of the match, not just the beginning!
Get the Free Fact Sheet
---