3 Mentoring Takeaways We Learned From Humans of New York
A few months ago, the popular photoblog, Humans of New York did a feature story on a child named Vidal from Brownsville, New York. He said that despite the tough neighborhood, his principal, Ms. Lopez was the most positive influence in his life. What started out as a photo and simple statement turned into an inspirational feature on mentors like principal Nadia Lopez, a trip to the White House, and an even more incredible $1.4 million dollar fundraiser to benefit more children in Brownsville. With mentoring at the heart of our mission, we couldn't help but reflect on the story's importance.
Here are three key things we learned from this feature:
1. Treating a child with respect and as an equal can alter the way they view themselves.
According to the HONY article interview with Ms. Lopez, she is constantly striving to create an environment of success and high expectations in an area where such goals currently don't exist.
"I want every child who enters my school to know that they can go anywhere, and that they will belong," Lopez told Stanton for her photograph, according to the HONY Instagram page.
Instilling a positive perspective in a child's life can change the way they look at themselves, the expectations they set and the goals they try to achieve. Being there as a friend can make all the difference. Studies have shown, that Little Brothers who have been matched with their Big for at least one year have increased self-confidence in their ability to succeed in school and got along better with their families. So, giving back to a child in your area doesn't just change their life, it changes the way they feel about themselves and helps them grow into the person they hope to become.
2. Regardless of what you've done in your life, you have something to share.
If you're wondering if you'd make a good mentor, most likely the answer is yes.Your experiences and lessons might seem unimportant to you, but they can have a huge impact on a child if given the opportunity. Take a second and look at your own unique history; whether you are a principal at a school like Ms. Lopez, an average guy, or a college kid, if HONY has taught us anything, it's that you are more interesting, introspective, and wise than you know. Share that knowledge with another, and you might ultimately change someone's life.
3. There is always a need for mentors.
"You don't do things alone. Nobody does things alone. Everybody always needs support. For a young man like you, you should never be too afraid or too shy to look for people who can encourage you or mentor you. There are a lot of people out there who want to provide advice and support to people who are trying to do the right thing. So you'll have a lot of people helping you. Just always remember to be open to help. Never think that you know everything. And always be ready to listen." – President Barack Obama
When you think about your life, there are always people who come to mind who helped you make the right decisions and pushed you to be better. Being a mentor is just that. No matter your age, history or family life everyone deserves to have someone to lean on for advice and support. And yes, there really is a NEED in the Greater Boston community. With more than 800 boys on our waiting list, there never has been a better time to learn more. Be that friend to someone who needs it. Take the first step and learn more about becoming a Big today.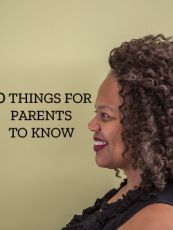 Free Fact Sheet
10 Things for Parents to Know
Children s safety is our number one priority; throughout the duration of the match, not just the beginning!
Get the Free Fact Sheet
---