How Mentors Can Advocate for LGBTQ Youth
LGBTQ youth face many challenges when growing up in today's society. Studies show these children are more at risk for attempted suicide, dating violence, bullying, and harassment. Currently, according to 2014 MENTOR Report, of the 3.6 million LGBTQ youth, 1.6 million of them are currently at risk. In light of this morning's historic Supreme Court's ruling that upholds gay marriage, we find it's as important as ever to remember the crucial role a mentor serves in an adolescent's life, and how BBBSMB and other mentoring programs can serve as a resource for LGBTQ children.
Following the 2014 MENTOR report analysis, the Williams Institute at UCLA conservatively estimates that of the 3.2 million LGBTQ youth ages 8 to 18 in the United States, almost 1.1 million have never had a mentor and under 500,000 have had a mentor through a formal or structured program.
The Chronicle for Evidence-Based Mentoring describes what some of the struggles look like for LGBTQ in today's society:
Bullying and harassment
In school settings, 81.9% of LGBTQ respondents reported being verbally harassed, nearly 40% were physically harassed, and 18.5 % physically assaulted (GLSEN, 2011).
Homelessness
Up to 40% of homeless youth are identified as gay, lesbian, bisexual, and/or transgender (Gay and Lesbian Task Force, 2007).
Risk-taking behavior
LGBTQ youth had increased incidences of risk-taking behavior versus straight peers, including use of Meth (CDC, 2011).
1 in 4 individuals that are infected with HIV is a young person between the ages of 13-24 (CDC, 2012).
Suicidal ideation and Suicide
Research on suicidal ideation indicates that youth that engaged in same-sex behavior were 50% more likely than heterosexual youth to seriously consider suicide in the previous year (Faulker & Cranston, 1998).
Surveys also indicate that LGBTQ youth are more likely to attempt suicide. Of those reporting such an attempt in the last twelve months, 25% were gay or lesbian, 28% were bisexual, and 18.5% were not sure of their sexuality. 6.5% identified as heterosexual (CDC, 2011).
Although solving these problems seems like a daunting task, mentoring is a good place to start. Studies have shown that mentoring LGBTQ youth can positively impact their lives. Here are some key steps that show what this advocacy might look like.
Introduce mentees to community resources
For many LGBTQ adolescents, they wrestle with feelings of isolation and "otherness,". Making new connections to others who are similar can help youth experience a better sense of belonging. These mentors play an important advocacy role in introducing them to resources that can ease many worries in a youth's mind.
Share personal experiences and stories
Mentors who have been through their own "coming out" experiences can readily shed their own insight, offering personal stories, recollections, and other advice of their own.  This type of sharing can strengthen the bond between a mentor and mentee, giving the youth new ways to think about and process their feelings during this time.
Offer support through the "coming out" process
One of the biggest challenges an LGBTQ mentee can face is "coming out" to a family member.  During this process, a mentor can advocate for the youth by helping them prepare for the conversation. They can also offer continued support while the parent or other family member takes the time to process the information and what this means for their child and their relationship.
When youth face situations of marginalization, victimization, or stress, advocating for themselves may be extremely difficult. Youth who have been bullied or harassed might find it hard to speak up on behalf of themselves and their needs.  These same children may also struggle to develop trust.  When a mentor leads by example, forming that trusting relationship, a whole opportunity emerges for that child to change trajectories and find his or her voice.
By following these steps, mentors can make a huge difference in a young person's life.
Recognizing this, we wanted to highlight some mentoring programs we admire in our community that have made strides in offering more accessible programs for LGBTQ youth.
One program we wanted to feature was lead by Mary Fox, the Executive Director of Big Brothers Big Sisters of Delaware, who decided to start a program designed specifically for these LGBTQ children. To learn more about this model, we reached out to Colleen Dougherty, the manager of BBBS of Delaware's LGBTQ youth program.
"In the one on one program, volunteers still advocate for their Littles in the same ways as the other programs," Colleen explains. "Yes they did come to us because they need a LGBTQ role model, but at the same time, they are still helping them with school work, personal goals, self-esteem, and confidence levels."
In just three years of the program, she says she has seen astronomical growth, support, and success for the LGBTQ youth in each of Delaware's three counties.
For more resources on mentoring LGBTQ youth, you can visit:
The National Mentoring Resource Center serves as a comprehensive and reliable resource for mentoring tools, program and training materials, and information.
Live Out Loud is a directory filled with many local and national services focused on assisting LGBTQ youth. In it, you will find youth-focused organizations, hotlines and youth service providers.
Originally founded by the creators of the award-winning short film TREVOR, The Trevor Project is the leading national organization providing crisis intervention and suicide prevention services to lesbian, gay, bisexual, transgender and questioning (LGBTQ) young people ages 13-24.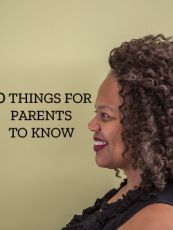 Free Fact Sheet
10 Things for Parents to Know
Children s safety is our number one priority; throughout the duration of the match, not just the beginning!
Get the Free Fact Sheet
---