One Mom's Mentoring Real Life Story: Why You Should Enroll Your Child
After Blanca's husband passed away in 2003, she wanted to make sure her two sons Alex and Jason had male role models in their lives. She decided to give Big Brothers Big Sisters of Massachusetts Bay a chance. Now, almost 10 years later, her two sons are still connected with their Bigs, and Jason became a "star" in the Chicks Dig Bigs video shoot! For other moms thinking about the program, we hope Blanca's story inspires you to enroll your child too.
How did you hear about Big Brothers Big Sisters of Massachusetts Bay?
I heard about the Big Brothers Big Sisters program through William F. Stanley Elementary School where my son, Alex was attending in 2003. My husband passed away in February 2003 and after this event I decided to enroll Alex into the program.He was only 11 years old and was desperately missing his father in his life. In order to help Alex through this difficult time, the principal and school counselor suggested that the Big Brothers program may be a good fit for him. He was placed with the best Big Brother that a mother could hope for.  Gary became a very important person in Alex's life. Today, Alex is 21 years old and their friendship has still remained strong over the past 10 years.
When my younger son, Jason turned seven years old I decided to enroll him into the Big Brothers program as well after seeing the success with Alex. Jason had expressed interest in the program after understanding that his older brother, Alex had such a nice relationship with Gary. Jason was so happy when he was placed with David.Instantly, I knew they were going to be a good match and David would be a wonderful influence in Jason's life. Over the past eight years David and Jason have spent time together going to dinner, spending time at the gym, enjoying sporting events and movies, which has allowed them to get to know each other very well.
How has having a mentor impacted Jason?
David has taught Jason to work hard for what he wants in life and to make healthier eating choices as well as exercising. He has also influenced him to be more responsible and to do better in school.
Jason loves to spend time with David. I believe he is a great role model for him. He's also helped Jason build confidence within himself.
What I like the best about the Big Brothers Big Sisters program is how they monitor the relationship between Jason and David. They did the same thing with Alex and Gary. The program also does a thorough background check on all their volunteers. We also like the activities and events that are offered to the children. 
What did you think of the Chicks Dig Bigs Campaign?
Jason and David had a great experience being involved in the Chicks Dig Bigs video. They had so much fun and loved it. I also had fun watching them acting during the video shoot and meeting other big brothers, the kids and the crew members.
As a single mom, I can see why there is a need for more volunteers to be good role models for children in the Boston area. I am so grateful for Gary and David; I can't thank them enough for being a part of my kids lives. And for that, I "DIG" Bigs too!
Watch David and Jason in the Chicks Dig Bigs video here: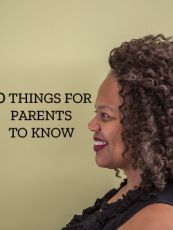 Free Fact Sheet
10 Things for Parents to Know
Children s safety is our number one priority; throughout the duration of the match, not just the beginning!
Get the Free Fact Sheet
---