Pride Month: Featuring Jamie Lefebvre
June is Pride Month, a month designated to celebrating any and all LGBTQ members of our communities. Meet Jamie Lefebvre, Senior Program Services Coordinator at Big Brothers Big Sisters of Eastern Massachusetts! Jamie tells us all about their experience at BBBSEM and initiatives targeted to promote inclusivity within our agency.
What does it mean to work for BBBSEM and what is your role within the agency?
"I have been working at BBBSEM for 3.5 years now as a Senior Program Services Coordinator. When I came to look at my apartment in Jamaica Plain for the first time, the BBBSEM family picnic was going on at the park across from the Stony Brook stop and I immediately knew that I wanted to be a part of that action! Working for BBBSEM means that I get to help support meaningful and impactful mentor relationships that can  really defend the potential for young people in and around the Boston area. For me, making an impact on young people is my passion as I firmly believe that children are our future and they have so much potential to make our future bright. As I listen and observe my matches growing together, I feel more hopeful for all of us."
The month of June is 'Pride Month'. What does Pride mean to you?
"To me, Pride means living your truth unapologetically and visibly. Pride means exuding confidence and also recognizing the sacrifices that many people made to make our community what it is today. We cannot forget that the first Pride was a riot led by transgender women of color and that our history is rooted in intersectionality. Pride is about having fun, but also looking forward to the next steps that we need to make as a society to increase equity and inclusion for all people."
You are a valued member of the Sexual Orientation and Gender Identity (SOGI) committee at BBBSEM. Why is the work of the SOGI committee important to both you and the agency?
"The Sexual Orientation and Gender Identity (SOGI) committee was started as part of BBBSEM's Diversity, Equity, and Inclusion mission of striving to incorporate and value all voices and perspectives, including those across our varied identities and lived experiences. As an agency, we believe that building relationships between people from different parts of our community is what advances inclusion and equity and in return, promotes understanding and learning that helps our communities grow stronger.  Without the voices of LGBTQ+ people, we are losing out on a lot of opportunity for learning and growing within our communities and we are limiting the amount of Littles, Families, and Bigs that we can serve as an agency.
BBBSEM is embracing the journey and actively working towards a more just and equitable society and is committed to actively engaging in ongoing learning, dialogue, and advocacy in diversity, equity, and inclusion. Since the beginning of SOGI, we have had meaningful conversations internally and externally, developed trainings for staff, as well as had increased inquiries about our program and successfully made matches with more members of the LGBTQ+ community. That is why SOGI is so important to the agency, it shows that we are not just saying that these are values and missions we believe in, but shows that we are actively engaging and working towards positive change as an agency and as a community.
To me, SOGI is important because members of the LGBTQ+ community continue to be discriminated against and our rights are still threatened today. For example, on Monday June 15th the Supreme Court ruled that existing federal law forbids job discrimination based on sexual orientation or transgender status. This means, that up until this month, it was legal to discriminate against LGBTQ+ in the workplace. As a member of the LGBTQ+ community, it is important for me to work at an agency that makes me feel welcome and safe, but also is able to have difficult and impactful conversations about how that is not the reality for everyone."
Diversity, equity, and inclusion are core values at BBBSEM. What initiatives/projects is SOGI currently working on? Any plans moving forward? 
"Although June is Pride month, SOGI is working every month to bring new trainings and initiatives to BBBSEM. Throughout the year we have Lunch and Learns where our staff can come together to learn more about what SOGI is working on and discuss different issues or learning objectives regarding the LGBTQ+ population. We also find and run LGBTQ+ Peer Learning Sessions and Webinars, send out specific match activities that cater to talking about differences and the LGBTQ+ community, and had our first DEI training dates earlier this year. Coming out soon we have our Pride video, match highlights, and a Recruitment Webinar that is open to anyone and has a focus on how we as an agency support the LGBTQ+ community. We hope that with these upcoming events, we will gain more interest internally for staff members who want to get involved with SOGI and also continue with our outreach and recruit more LGBTQ+ Bigs, Littles, and Families into our BBBSEM community."
---
For more information more about the Sexual Orientation and Gender Identity Committee, or to learn how you can get involved, visit https://emassbigs.wpengine.com/sogi/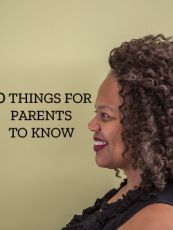 Free Fact Sheet
10 Things for Parents to Know
Children s safety is our number one priority; throughout the duration of the match, not just the beginning!
Get the Free Fact Sheet
---