Mentee Spotlight: Meet Jayda!
Big Brothers Big Sisters of Eastern Massachusetts Celebrates Youth Voice Month
April is Youth Voice Month. Today and every day, we celebrate the amazing mentees in our one-to-one mentoring programs who teach their mentors just as much about themselves, their differences and similarities and the world around them as they learn from their mentors. We recently sat down with one of our mentees, Jayda, to hear more about her experience in our technology-enriched Mentor 2.0 program. The soon-to-be Boston Green Academy graduate reflects on her time as a mentee in the program and her plans to study at UMass Boston to become a teacher for English language learners.
BBBSEM: What was your first impression of your mentor, Melissa, when you first met her as a high school freshman?
JAYDA: "I don't remember much about Melissa herself beyond that she seemed nice. Me, however – I was pretty nervous. As an underclassman, I was pretty shy and a little guarded. Over time, Melissa broke my shell and helped me to gain more confidence in myself."
BBBSEM: Tell me about your mentor, Melissa.
JAYDA: "Melissa reminds me of my mom, who is my best friend, which makes Melissa also my best friend. She pushes me to be the best version of myself. She keeps me on top of deadlines, like most recently for college applications and scholarships. She listens to and really understands how I'm feeling on any given day. She has made me a better communicator and helped me to become more comfortable in my own skin."
BBBSEM: Tell me about your experience in the Mentor 2.0 program.
JAYDA: "Every week, our teacher Jazzmyn (Rodrigues, Mentor 2.0 Program Manager) gave us lessons, activities and discussion topics to complete using the online platform. Jazzmyn was so helpful on Zoom and getting us together."
BBBSEM: You're about to graduate from high school! What's next for you?
JAYDA: "I am starting college at UMass Boston in the fall. I want to become a teacher for English language learners, just like Jazzmyn. She is my inspiration."
BBBESM: Why are mentors important?
JAYDA: "There is no way to know or experience everything life has to offer on your own. Sometimes, having someone by your side can help. Especially for someone like me. I will be one of the first people in my family to attend college and could not have gotten here if it were not for the shared experiences with and support from Melissa. I am thankful for her."
BBBSEM: What advice do you have for your peers who may be considering finding a mentor for themselves?
JAYDA: "You never know until you try. Give mentors a shot! They just want to help you and keep you on a better path."
Congratulations, Jayda! We are so proud of you.
(Mentor Melissa and Mentee Jayda)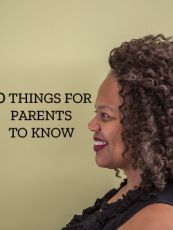 Free Fact Sheet
10 Things for Parents to Know
Children s safety is our number one priority; throughout the duration of the match, not just the beginning!
Get the Free Fact Sheet
---