Staff Spotlight: Cat Rojo Ianetta, Assistant Director of Fundraising Events
With Big Night—our biggest fundraising event of the year—on the horizon we thought this was the perfect opportunity to chat with Cat Rojo Ianetta, the Assistant Director of Fundraising Events here at BBBSMB, about what it takes to produce a successful event, the most rewarding aspects of her job, and what makes Big Night so special. As previously stated in earlier staff spotlights, none of the amazing work we do would be possible without the hard work of each and every department here at BBBSMB. We've heard from recruiters, match makers, and match supporters, but this week you'll learn about one of the many ways we keep the lights on. Enjoy!
Tell me about your background before coming to BBBSMB.
I graduated with a dual BA in Communications and Art History, and later received an MS in Communications Management, both from Simmons College here in Boston. I didn't want to leave the city so I planted roots in Massachusetts and have spent the past 10+ years working at various nonprofits and arts organizations such as Gallery XIV (a since-closed contemporary art gallery during the hay-day of the South End gallery scene), Longwood Symphony Orchestra, deCordova Sculpture Park and Museum, The Boston Conservatory, and The Boston Architectural College.
Why were you attracted to BBBSMB as a place to work?
Throughout my career I have grown passionate about philanthropy and the reasons that drive people to donate their valuable time, money, and resources to an organization. Anyone can plan a party, but Events are different – they connect people, they motivate large crowds, they incite change by the power of collective minds. I could tell that the events team here really understood that difference and wanted to make an impact on the community with the events they plan.
What does a typical day as the Assistant Director of Fundraising Events look like? What are you currently working on?
Most of event planning is project management; often managing multiple projects at a time. As an event draws near it is increasingly important to ensure that each little piece of the puzzle is falling into place at the right time. A great events team has mastery of both the right and left sides of the brain, ensuring that there is strict organization and strategy behind each decision, while also coloring outside the lines and getting creative.
Nonprofit events in particular come with their own set of challenges and opportunities that must be addressed at all times. We must keep expenses as low as possible so the most money can be utilized to fund our vital programs, while also ensuring that sponsors and donors understand the full value of their impact on the organization when they choose to write a hefty check.
Tell us more about Big Night. What makes this event special?
Big Night is a truly amazing event. It offers our donors an opportunity to gather together in support of the BBBS mission while also allowing them to let their hair down for a night. There are so many competing events in Boston but I have quickly learned that Big Night simply doesn't compare to any of the other fundraisers. Our guests are excited to attend each year, excited to find out who our featured performers will be, and are excited about the theme! This year we have a stellar lineup of three up-and-coming bands: Misterwives, Saint Motel, and Matoma all featured "under the big top" at our raucous adult-circus themed event! Join us at Big Night on Saturday, January 27, 2018!!
What is most rewarding about your job; what makes it all worthwhile?
I haven't worked here long enough to have had the opportunity to interact directly with our matches yet, but from the stories I hear I know that we are doing very important work here! Knowing that matches can be made possible through the money we raise is empowering and pushes me to exceed goals and lower costs so that every dollar we raise can help these kids out. It's a powerful feeling!
Why should people consider donating to BBBSMB over other organizations?
The BBBS mentoring program is one of the most impactful youth development programs in Boston, if not the country! We focus on helping all kids in need, and we do so effectively and innovatively. A donation to BBBS will not only help the kids in our community, but it will strengthen the community as a whole because of it.
How would you describe the culture at BBBSMB?
So far everyone I have met and worked with is warm, friendly, and genuinely cares about the mission of the organization. It is a wonderful feeling to work in such a supportive environment. I haven't been able to meet many people from the other departments yet because I've been so busy with Big Night, but I hope to get around more after that event and meet and work with more folks across the organization. To my colleagues, if you don't hear from me first, please come introduce yourself anytime!!
What advice would you give to someone who is considering coming to work at BBBSMB?
We are a passionate and motivated team with high expectations and ambitious goals!
What do you like to do when you aren't working?
I love spending time with my husband Gerald, daughter Isabella, pit bull Serenity, and sassy cat Marie Antoinette. They all keep me busy! We love to cook, travel, sing along to Disney songs, build Lego sets, visit Renaissance Faire's across New England, and introduce Isabella to our favorite books and movies. Hubby collects beer (collecting labels and rating beers in hopes to write a book someday), so we also spend time exploring breweries, brewpubs, and beer shops everywhere we visit. Event planning is pervasive throughout my life so I also love to host parties and plan events for friends!
Want in on the action? Good news, we're hiring! Check out these open positions to see how you can join our team.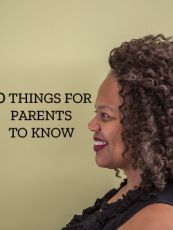 Free Fact Sheet
10 Things for Parents to Know
Children s safety is our number one priority; throughout the duration of the match, not just the beginning!
Get the Free Fact Sheet
---