#GivingTuesday Staff Spotlight: Chris Masalsky
You ate all of the turkey and stuffing that you could handle on Thanksgiving day, you bought presents—for yourself and others—on Black Friday, found awesome deals online on Cyber Monday… and finally, today is the biggest day of all—#GivingTuesday is here! #GivingTuesday is a global day of giving fueled by the power of social media and collaboration. This week we caught up with Chris Masalsky, the Associate Director of Corporate and Foundation Relations here at BBBSMB, to discuss his experiences working here, what a typical day in the development world consists of, and why your donation to BBBSMB will have a greater impact in our communities. Enjoy!
Why were you attracted to BBBSMB as a place to work?
Well, a lot of people have heard this story, but I was rolling up a small business and really, really needed to help pay off what I like to call a "mortgage." I had grant writing experience and saw the job posting on Craigslist. I didn't know much about the organization, or mentoring, for that matter, but took a shot and submitted a resume. When I came in for my interview, I was blown away by the people who work here and the impact of the agency. And now I'm a True Believer in the power of Big Brothers Big Sisters mentoring.
In your tenure here, how have you seen BBBSMB evolve?
When I started working here, we had 100 employees and we were growing. Then, in 2008, the economy tanked … by 2009, we had 44 employees and the organization's viability was in question. Wendy Foster took over as CEO and led a core team of people here who strategized the agency's future. The decisions made over the next several years brought the agency where it is today – which is, we're closing in on 100 employees and nearly as many kids served as in 2008. And thanks to the work of the Leadership Team, we are growing in a sustainable manner this time.
What does a typical day as the Associate Director of Corporate and Foundation Relations look like? What are you currently working on?
There is no typical day, there's always a vast diversity of projects that are happening in parallel. Today I found myself working with our "mailhouse consultant" to finalize the details of our Annual Fund winter mailing to 60,000 households … along with re-working a proposal to a corporate prospect, plus a couple of meetings. It all changes day-to-day.
What is most rewarding about your job; what makes it all worthwhile?
It's not just that we do good work with kids. It's that we do meaningful, impactful work with kids. I love that our organization is focused on outcomes, I don't think I could ever work at a non-profit where I wasn't totally convinced that we changed lives for the better. And I feel like we are the very best at what we do.
Why should people consider donating to BBBSMB over other organizations?
I may be repeating myself a bit here, but not only is one-to-one BBBS mentoring one of the most impactful youth development programs in existence, Mass Bay is the most innovative, most effective BBBS organization in the country. If you want your dollars to make a real, long-term impact on childrens' lives, this is where you want to invest.
What does it mean to work for BBBSMB?
This is an eclectic community of caring professionals, it's truly unique. There's a ton of youthful energy here, and as an Old, it's exciting to be a part of that – even if I'm more "observationally energetic" than anything.
How would you describe the culture at BBBSMB?
High-performing, caring, and inclusive.
What advice would you give to someone who is considering coming to work at BBBSMB?
Get your A-game on, you will be challenged, there are high expectations and with good reason. We have some very ambitious, but achievable goals, and we didn't just set these goals randomly—we're trying to meet an enormous need in our communities.
What do you like to do when you aren't working?
My wife, Amy, and I have been waiting for a long time for spring 2018 to get here—because we will have finally paid off the final college bill for our daughters. We've lived a pretty unremarkable lifestyle for the past 20+ years—going to our kids ballgames, hosting barbecues, watching movies and whatnot. But we are all set to finally do a lot of traveling and take some time for ourselves. We already moved to Rhode Island (!) last May, and our new house is an adventure of its own.
Donate now to make more matches in our communities and help kids thrive!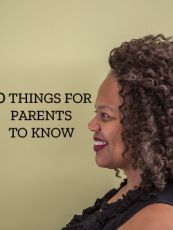 Free Fact Sheet
10 Things for Parents to Know
Children s safety is our number one priority; throughout the duration of the match, not just the beginning!
Get the Free Fact Sheet
---