Staff Spotlight: Emily Morrison, Mentor 2.0 Program Ambassador (AmeriCorp)
Mentor2.0 is a technology-enhanced one-to-one mentoring program that provides transformative one-to-one support for low-income and first-generation high school students to prepare them for high school success, college matriculation and workforce readiness. We currently work with Boston Green Academy (BGA) in Brighton and the Edward M. Kennedy Academy of Health Careers in the Fenway. This week we caught up with Emily Morrison—Mentor2.0 Education Ambassador at BGA via AmeriCorps—about why she chose to complete her year of service with BBBSMB, her experiences working in our Mentor 2.0 program, and much more. Enjoy!
What drew you to commit to a year of service through Commonwealth Corps? Why did you choose to complete your year of service with Big Brothers Big Sisters of Massachusetts Bay?
Ever since a young age I've been drawn to volunteerism and community service.  In college I studied business, but I always wanted to do something different from the traditional for-profit career path. The Commonwealth Corps service year was a perfect opportunity for me to get involved in a local nonprofit organization and gain experience both in the classroom and behind the scenes.   I was attracted to Mentor2.0's innovative program design for technology-enabled mentoring.  I feel lucky to serve at an organization with the incredible reach and impact that Big Brothers Big Sisters of Massachusetts Bay has achieved.  It's given me immense insight on the overall industry and mentoring in particular.
What does a typical day as a Mentor2.0 Education Ambassador look like? What are you currently working on?
For me, a typical day starts with a stop at the office to check emails and announcements, get materials ready for class, and send reminders to mentors to complete their online responses to their mentees.  Then I head to Boston Green Academy to meet up with Jazzmyn, the Mentor2.0 Program Coordinator, and get to class.  Class with the ninth grade Mentor2.0 students is definitely my favorite part of the day, because no two classes are ever the same.  After helping the students reflect on the lesson and write to their mentors, I finish up my day with whatever tasks are left, like preparing agendas for the next upcoming event or documenting  student Match Support surveys.  Right now I am working on planning an end-of-year appreciation event for our awesome volunteer mentors.
What is most rewarding about your role; what makes it all worthwhile?
Back in September, I walked into the classroom feeling like a freshman myself – I didn't know anything about BGA or the students.  Since then, I have seen the students in our classes grow, change and self-discover over the months.  Getting to know them each on an individual level and being part of the community that's cheering them on is the most rewarding experience of my professional life.
How would you describe the culture at BBBSMB?
The culture here definitely reflects the Agency's mission; the focus on serving Littles and mentees is evident in a lot of daily interactions. I appreciate that many supervisors sign their emails with "We do important work," which reinforces the big-picture organizational values.  I also love the way that an attitude of community service is built into the organizational culture through things like encouraging employees to become Bigs and designating time for employee Bigs to spend time with their Littles.  The atmosphere around the office is also pretty sociable, where coworkers feel more like neighbors.
Commonwealth Corps provides training and professional development opportunities for their corps members. Can you share what those opportunities entail and how they have impacted your service year?
The Commonwealth Corps training sessions are another of my favorite parts of service, because I learn a lot from the training coordinators, my program manager, and my fellow service members.  These training sessions over anything from youth mental health first aid to leadership development to resume and cover letter workshopping.  Commonwealth Corps members actually have the opportunity to develop and facilitate their own training session on a service-related topic for other Commonwealth Corps members. I lead a webinar back in January on event planning for an audience of Corps members from across the state!
Describe what you have learned about yourself as a result of your service. 
One big discovery I found is that I really love event planning.  It was awesome to discover this unexpected passion I never knew I had.  Through my service, I have also learned how important it is for me to practice mindfulness – and it really does take practice.  Mindfulness helps me to be fully present for service and handle stressful situations a little bit better.
What advice would you give to someone considering joining Commonwealth Corps?
I think the Commonwealth Corps provides an incredible opportunity for service-minded people from all backgrounds.  I would definitely recommend finding a service position that resonates with you, whether that means serving in the community you grew up in, in an issue area that you are most passionate about, or at an organization that really interests you.  It's important to find an opportunity that not only exposes you to new skills and experiences but also leverages your existing expertise and helps you start off strong.  I would recommend mapping out your values and long-term goals to make sure that a service year works for you.
What do you like to do when you aren't working?
My life outside of the Commonwealth Corps is pretty ordinary – I like to cook at home a lot and try out new recipes.  Occasionally I pet-sit or walk dogs on the weekends.  Some of my other hobbies and interests are piano/keyboard, dance, creative writing, and escape rooms.  Theater is a passion of mine too, and I'm looking forward to participating in my college's alumni show this summer.
Want in on the action? Good news, we're hiring! Check out these open positions to see how you can join our team.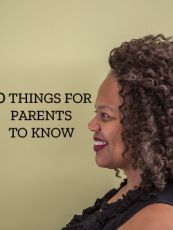 Free Fact Sheet
10 Things for Parents to Know
Children s safety is our number one priority; throughout the duration of the match, not just the beginning!
Get the Free Fact Sheet
---