Virtual Mentoring Activities, Community Resources, and More | July 1
ENGLISH AND SPANISH VERSIONS BELOW.
BBBSEM Guidelines on Social Distancing
From all of us here at Big Brothers Big Sisters of Eastern Massachusetts, we wish all of you a happy and safe Independence Day! We're excited for our matches that have resumed meeting in-person. Please make sure to stay up to date with our Safety Guidelines for in-person meetings! As a friendly reminder, matches can resume in-person outings again as of July 1, as long as these safety measures are followed. In addition to the guidelines set forth by Big Brothers Big Sisters of Eastern Massachusetts – we expect that our matches also adhere to the state and federal mandated guidelines. Make sure to talk to your Match Advocate, via text, email, or phone, prior to your outing to let them know your plans! If your match is not ready or is unable to accommodate our safety guidelines and measures, please continue to meet virtually and touch base with your match advocate to develop a plan that aligns with your comfortability and circumstance. We look forward to continuing to support our matches and thank you for your patience and understanding as we continue to figure out this new normal together!
20 Minute Mentoring Activity
Title: ACT IT OUT: Virtual Charades!
Get ready to tap into those acting skills! Whether you're an experienced actor or a beginner — this game is fun, creative, and gets you UP and MOVING! Explore your confidence and curiosity as you tap into a virtual game of charades together and challenge each other to guess what the other character is doing on camera! That's 3 of our 6 C's in ONE activity! Get into it! We invite you to engage in this fun activity and get yourselves up and moving for 20 minutes! Find an open space in your home and prop up the camera so that you can see each other for virtual charades! Get ready to ACT IT OUT!
Materials: A piece of paper, something to write with, and for an added challenge – try using a timer!
Directions:
Bigs and Littles each take a couple of minutes to write down 10 – 15 activities that each of you will act out for each other. (See examples below)
Once you each have your own list of activities, you will each take turns acting out the activities on your list. You have to act it out in silence! No words!
Each time the other person guesses right – they get a point. Keep a score sheet!
For an added challenge use a timer to give each person 1 minute to guess. If they do not guess it right in that amount of time, move on to the next listed action.
Examples of things to act out:
Brushing teeth.
Building a sandcastle.
Dancing.
Driving a car.
Opening a gift.
Playing baseball.
Shoveling snow.
Swimming.
*Feel free to make adaptations to accommodate your little's age and abilities.
Reflection Questions:
1. How did it feel having to act things out in front of each other?
2. How did it feel having to communicate without using words? Was it easy or hard?
3. Why is communication important?
4. How would you describe your communication style?
5. Are there any similarities or differences in the way that you both communicate?
6. What is one thing that you would try differently next time you tried this activity?
*You can find previous week's activities on this page if you'd like to look back at past activities and suggestions!
*Is your child or little a young adult between the ages of 18 – 24?  Check out information about Year Up! The Year Up program provides program participants with hands-on training, real-world corporate access, a six-month internship, and unparalleled support. Importantly, Year Up is FREE to the young adults they serve.  They can learn more about Year Up and what their program has to offer via their brochure or by visiting the Year Up website.
*For teen-friendly activities and other resources in our community, please check out our community resource guide! 
BBBSEM Agency of The Year! 
We are thrilled to let you know that BBBS of Eastern Massachusetts was recognized as AGENCY OF THE YEAR this past Friday at the BBBS of America National Conference! This award is a recognition of our collective work to ensure that we are making an impact on our communities throughout Eastern Massachusetts & Cape Cod and the Islands. We thank YOU for your commitment to our agency and programs and invite you to celebrate the success of BBBS of Eastern Massachusetts! We hope you feel well-deserved pride in being a part of our BBBS community!  From all of us here at BBBS of Eastern Mass we are motivated, inspired, and fueled by the passion, growth, and amazing things happening in your matches! Please continue sharing glimpses and highlights of your matches with us!
---
SPANISH TRANSLATION BELOW
Directrices de BBBSEM acerca del Distanciamiento Social
De parte de todos nosotros aquí en Big Brothers Big Sisters del este de Massachusetts, nos encantaría desearles a todos un feliz y seguro Día de la Independencia. Estamos emocionados por nuestras amistades que han reanudado la reunión en persona. ¡Asegúrese de mantenerse actualizado con nuestras Pautas de seguridad para las reuniones en persona! Como recordatorio amistoso, las amistades pueden reanudar las salidas en persona nuevamente a partir del 1 de julio, siempre que se sigan estas medidas de seguridad. Además de las pautas establecidas por Big Brothers Big Sisters del este de Massachusetts, esperamos que nuestros partidos también cumplan con las pautas obligatorias estatales y federales. ¡Asegúrese de hablar con su Match Advocate, por mensaje de texto, correo electrónico o teléfono, antes de su salida para informarles sus planes! Si su amistad no está lista o no puede acomodarse a nuestras pautas y medidas de seguridad, continúa reuniéndose virtualmente y contactando con su Match Advocate para desarrollar un plan que se ajuste a su comodidad y circunstancia. ¡Esperamos seguir apoyando nuestras amistades y gracias por su paciencia y comprensión mientras continuamos descubriendo esta nueva normalidad juntos!
Actividad de Mentoría de 20 minutos!
Título: ACTÚA: ¡Charadas virtuales!
¡Prepárate para aprovechar esas habilidades de actuación! Si eres un actor experimentado o un principiante, ¡este juego es divertido, creativo y te ENCUENTRA EN MOVIMIENTO! ¡Explore su confianza y curiosidad mientras aprovecha un juego virtual de charadas juntos y se desafían entre sí para adivinar lo que el otro personaje está haciendo frente a la cámara! ¡Eso es 3 de nuestras 6 C en una actividad! ¡Manos a la obra! ¡Los invitamos a participar en esta divertida actividad y ponerse en movimiento durante 20 minutos! ¡Encuentra un espacio abierto en tu casa y apuntala la cámara para que puedas verte para charadas virtuales! ¡Prepárate para ACTUARLO!
Materiales: un trozo de papel, algo para escribir y para un desafío adicional: ¡intente usar un temporizador!
Direcciones:
Bigs y Littles toman cada uno un par de minutos para anotar de 10 a 15 actividades que cada uno de ustedes representará el uno para el otro. (Ver ejemplos a continuación)
Una vez que cada uno tenga su propia lista de actividades, se turnaran para representar las actividades de su lista. ¡Tienes que actuar en silencio! ¡Sin Palabras!
Cada vez que la otra persona acierta, obtiene un punto. ¡Mantenga una hoja de puntaje!

Para un desafío adicional, use un temporizador para dar a cada persona 1 minuto para adivinar. Si no lo adivinan correctamente en ese período de tiempo, pase a la siguiente acción enumerada.
Ejemplos de cosas para actuar:
Lavando los dientes.
Construyendo un castillo de arena.
Bailando.
Conduciendo un auto.
Abriendo un regalo.
Jugando baseball.
Palear niece.
Nadando.
* Siéntase libre de hacer adaptaciones para acomodar la edad y las habilidades de su pequeño.
Preguntas de reflexión:
¿Cómo se sintió tener que actuar frente a frente?

¿Cómo se sintió tener que comunicarse sin usar palabras? ¿Fue fácil o difícil?

¿Por qué es importante la comunicación?

¿Cómo describirías tu estilo de comunicación?

 ¿Hay similitudes o diferencias en la forma en que ambos se comunican?

 ¿Qué es lo que intentarías diferente la próxima vez que intentes esta actividad?
* ¡Puede encontrar las actividades de la semana anterior en esta página si desea ver las actividades y sugerencias pasadas!
* ¿Su hijo o Little es un adulto joven de entre 18 y 24 años? ¡Mira la información sobre Year Up! El programa Year Up ofrece a los participantes del programa capacitación práctica, acceso corporativo del mundo real, una pasantía de seis meses y un apoyo incomparable. Es importante destacar que Year Up es GRATIS para los adultos jóvenes que atienden. Pueden obtener más información sobre Year Up y lo que su programa tiene para ofrecer a través de su folleto o visitando el sitio web de Year Up.
*Para actividades amigables para los adolescentes y otros recursos en nuestra comunidad, ¡consulte nuestra guía de recursos comunitarios!
Agencia BBBSEM del año!
¡Estamos encantados de hacerle saber que BBBS of Eastern Massachusetts fue reconocida como AGENCIA DEL AÑO el pasado viernes en la Conferencia Nacional de BBBS of America! Este premio es un reconocimiento a nuestro trabajo colectivo para garantizar que tengamos un impacto en nuestras comunidades en todo el este de Massachusetts y Cape Cod y las Islas. ¡Le agradecemos su compromiso con nuestra agencia y programas y lo invitamos a celebrar el éxito de BBBS of Eastern Massachusetts! ¡Esperamos que se sienta orgulloso de ser parte de nuestra comunidad BBBS! ¡De todos nosotros aquí en BBBS of Eastern Mass estamos motivados, inspirados y alimentados por la pasión, el crecimiento y las cosas increíbles que suceden en sus amistades! ¡Continúa compartiendo vislumbres y momentos destacados de tus amistades con nosotros!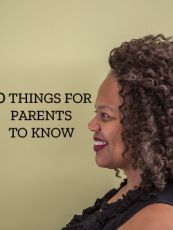 Free Fact Sheet
10 Things for Parents to Know
Children s safety is our number one priority; throughout the duration of the match, not just the beginning!
Get the Free Fact Sheet
---