Waiting Little of the Month: Meet Michael
Big Brothers Big Sisters of Cape Cod & the Islands is making a real difference in the lives of more than 350 youth on the Cape and Martha's Vineyard. With more than 100 children waiting for mentors, there is a continued need for caring adult volunteers, specifically male volunteers.
One waiting Little, Michael, interviewed almost 2 years ago.
Eleven year old Michael lives in Barnstable and is eager to find a Big Brother! He's active, energetic and enjoys the outdoors. He loves all sports, but basketball and football are his favorites. While Michael may be a little shy at first, he opens up and is rather talkative once you get to know him!
When asked why he wants a Big, Michael responded with "I want a Big Brother who I can hang out with and have fun!" He's hoping to play basketball, throw the football around, and enjoy the outdoors with his Big!
Michael would benefit from a Big Brother and having an additional, positive adult in his life to help boost his confidence and explore the outdoors!
There are many other kids like Michael throughout the Cape and Martha's Vineyard who are waiting to be matched with a Big Brother or Big Sister. If you are interested in learning more about how to become a mentor, visit our website HERE. We hope you'll also consider sharing Michael's story to help him and other kids on the wait list find a Big!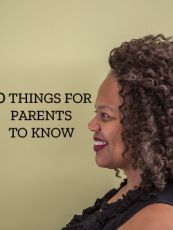 Free Fact Sheet
10 Things for Parents to Know
Children s safety is our number one priority; throughout the duration of the match, not just the beginning!
Get the Free Fact Sheet
---