Waiting Little of the Month: Meet Colin
Big Brothers Big Sisters of Cape Cod & the Islands is making a real difference in the lives of more than 300 youth on the Cape, Martha's Vineyard and Plymouth region. There is a continued need for volunteers to provide more than 40 children with a caring and invested adult mentor.
Name: Little Brother Colin
Days Waiting: 923 (and counting)
Town: Plymouth
Age: 10
Why I Want A Big: "It would be fun to have a Big who I could go places and learn new things with!" 
Personality: Colin likes staying active, playing sports and likes to learn new things he is interested in. Colin can be shy at first, but once he gets to know you, he opens up.
Interests: Colin likes to be active, playing sports—especially basketball! Colin is currently playing in two basketball leagues and also enjoys riding his bike, going to the movies, kickball, video games and would like to learn about most active sports. Colin also likes being outside and would try most outdoor activities. Colin thinks it would be cool if his Big could teach him a few things to cook.
Things You Can Do Together: 
Shoot some hoops together
Explore places around Plymouth
Go for a bike ride through the state forest
Why He Needs a Big: Colin's mom would like for him to have a Big who can be an additional support for him and can be a sounding board. Colin lives with his mom and cousins and having someone "all his own" would give him a lot of positive attention and provide an additional outlet.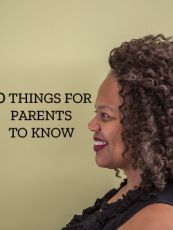 Free Fact Sheet
10 Things for Parents to Know
Children s safety is our number one priority; throughout the duration of the match, not just the beginning!
Get the Free Fact Sheet
---