Ways to Celebrate Hispanic Heritage Month
This past month, from September 15 – October 15, Big Brothers Big Sisters of Eastern Massachusetts has been celebrating the heritage, culture, and contributions of the Hispanic and Latinx populations in the United States. Though Hispanic Heritage Month comes to an end today, we  wanted to share with you some ways that you and your Little can continue to connect to celebrate Hispanic heritage together! These recipes, movies, books, and activities provide ways for you and your Little to connect virtually or in person.
Movies to Watch/Peliculas para Ver:
Coco, PG, Available on Disney Plus

Trailer: https://youtu.be/awzWdtCezDo
Synopsis: Despite his family's generations-old ban on music, Miguel dreams of becoming an accomplished musician like his idol, Ernesto de la Cruz. Miguel finds himself in the stunning and colorful Land of the Dead where he meets charming trickster Hector, and together, they set off on an extraordinary journey to unlock the real story behind Miguel's family history.
Discussion questions:

The story takes place in Mexico. List the different cultural elements from the movie which were familiar to you and which were new?
A major source of conflict for Miguel is whether to become a shoemaker or a musician. Why does this choice present a problem? What are the benefits and disadvantages of each?
Which role, shoemaker or musician, does Miguel choose? Do you believe he makes the right choice? Explain.
What actions do the characters take to make sure their loved ones are remembered?
How does your family keep the memory of loved ones alive?

The Book of Life, PG, Available on Amazon Video 

Trailer:

https://youtu.be/mP01tEMzt40

Synopsis: The Book of Life is the journey of Manolo, a young man who is torn between fulfilling the expectations of his family and following his heart. Before choosing which path to follow, he embarks on an incredible adventure that spans three fantastical worlds where he must face his greatest fears. This movie encourages us to celebrate the past while looking forward to the future.

Anina, PG, Available on Amazon Video

Trailer: https://youtu.be/Rps6KtO3jFk
Synopsis:  Anina Yatay Salas is a ten-year-old girl who does not like her name. Each part is a palindrome, which means it reads the same both forwards and backwards. Her schoolmates are always teasing her about this, especially Anina's arch-enemy Yisel. After a playground skirmish the school principal disciplines them with a weird punishment: they are both given a sealed black envelope which they are not allowed to open for an entire week. Without her realizing it, Anina's efforts to understand the content of the envelope turns into a journey to understand the world and her place in it.
Books to Read:
Drum Dream Girl: How One Girl's Courage Changed Music 

Author: Margarita Engle
Illustrator: Rafael López
Summary: Follows a girl in the 1920s as she strives to become a drummer, despite being continually reminded that only boys play the drums, and that there has never been a female drummer in Cuba.
Ages: 3-8

Quinito's Neighborhood / El Vecindario de Quinto

Author: Ina Cumpiano
Illustrator: José Ramírez
Summary: Quinito's neighborhood is made up of more than just buildings, streets, and shops — it's made up of people he knows and loves. Each person has an important job to do, and each knows and values every member of the community. Readers meet them on this delightful neighborhood tour.
Ages: 4-8

Call me Tree / Llámame árbol

Author: Maya Christina Gonzalez
Summary: A child imagines growing from a seed into a tree, blooming in a forest of diverse children, all free to express their true selves.
Ages: 4-8

The First Rule of Punk

Author: Cecilia C. Pérez
Summary: On the first day of school, twelve-year-old Malú inadvertently upsets Posada Middle School's queen bee, violates the school's dress code with her punk rock look, and disappoints her college-professor mom in the process. Her dad, who now lives a thousand miles away, says things will get better as long as she remembers the first rule of punk: be yourself.
Ages: 8-12

Sal and Gabi Break the Universe

Author: Carlos Hernández
Summary: A brilliant sci-fi story with Cuban influence that poses this question: What would you do if you had the power to reach through time and space and retrieve anything you want, including your mother, who is no longer living (in this universe, anyway)?
Ages: 9-13

I Am Not Your Perfect Mexican Daughter

Author: Erika L. Sánchez
Summary: A poignant and sometimes laugh-out-loud funny story about losing a sister and finding yourself amid the pressures, expectations, and stereotypes of growing up in a Mexican-American home.
Ages: Teens
Podcasts to Listen To/ Podcasts Para Escuchar:
Latino USA

This long-standing podcast is a great listen if you want to delve deep into the current and emerging cultural, political, and social ideas that impact Latinos. This podcast has great interviews as well as conversations around current issues.

Radio Ambulante

This award-winning Spanish-language podcast uses long-form audio journalism to tell under-reported stories across Latin America.

In The Thick

This podcast doesn't hesitate to feature difficult conversations. It's hosted by award-winning journalists Maria Hinojosa and Julio Ricardo Varela. They explore race, identity, and politics with episodes that feature topics such as domestic terrorism, the cycles of trauma, and census suppression.
Recipes to cook (Virtually!) / Recetas Para Cocinar (Virtualmente)
Flan

What you'll need:

Sugar
6 eggs
Sweetened condensed milk
Evaporated milk
Vanilla extract

Tres Leches

Buñuelos de Yuca y Queso

Empanada

Link to recipe:

https://themodernproper.com/beef-empanadas

What you'll need:

Crust

Flour
Salt
Butter
2 Eggs
Iced water

Filling

Russet potato
Ground beef
Olive oil
Onions
Carrots
Celery
Garlic
Chili powder
Cumin, cinnamon
Peas
Salt
Pepper
Durante el mes pasado, desde el 15 de septiembre hasta el 15 de octubre, Big Brothers Big Sisters del este de Massachusetts ha estado celebrando el patrimonio, la cultura y las contribuciones de las poblaciones hispanas y latinx en los Estados Unidos. ¡Queríamos compartir con ustedes algunas maneras en que usted y su Little puedan seguir conectándose para celebrar juntos el Mes de la Herencia Hispana! Estas recetas, películas y actividades ofrecen ideas para que usted y su Little se conecten virtualmente. Ya sea que planee compartir su herencia con su Little, aprender más sobre la suya o explorar diferentes costumbres juntos, esperamos que estas sugerencias de actividades le inspiren a honrar el mes y a ser curiosos juntos!
Aunque este mes está llegando a su fin, ¡nunca es demasiado tarde para celebrar la Herencia Hispana con tu pequeño! Siempre es un buen momento para explorar culturas y compartir su herencia juntos.
***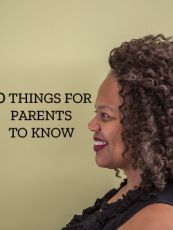 Free Fact Sheet
10 Things for Parents to Know
Children s safety is our number one priority; throughout the duration of the match, not just the beginning!
Get the Free Fact Sheet
---