10 Free Things to Do in Boston With Your Little
It's finally time to say goodbye to the long Boston winters and say hello to Spring! Instead of being confined to indoor activities, Bigs and Littles can now venture outside for activities in the warm weather. As city dwellers, we know first hand how difficult it is to find outdoor activities that are inexpensive, kid-friendly and accessible through public transportation. To ensure a fun-filled Spring for our Bigs and Littles, we put together a list of Spring approved free activities for Matches throughout Boston this Spring. Check it out!
1. Hike the Middlesex Fells
Hiking the Middlesex Fells Reservation is a great way for you and your Little to get out of the city and get some fresh air! It is one of few hiking areas outside Boston that are accessible through public transportation. Entrance into The Fells is free, and free scheduled tours and activities are listed on their calendar of events. Spend the day searching for wildlife and enjoying the outdoors with your Little.
2. Explore the USS Constitution
If your Little loves the ocean, the world's oldest commissioned warship afloat, the USS Constitution, is perfect for them. Located in the Charlestown Naval Yard, the ship is open to free guided tours that explore the decks and history of the boat. After your time on the ship, take your Little to the USS Constitution Museum to see interactive galleries that take you through Boston's nautical history. Admission to the museum is donation based.
3. Play Catch or a toss a Frisbee in the Boston Commons
Grab a frisbee or gloves and a baseball and head over to the Boston Commons on a sunny day! The commons' large grass areas are perfect for you and your Little to run around and play. After, you can explore the neighboring Boston Public Gardens that are located just across the street.
4. Visit the Arnold Arboretum
The Arnold Arboretum is home to 15,000 living plants covering 281 acres. You and your Little can explore the wildlife on your own time, or do an activity provided by the Arnold Arboretum such as Wildlife Bingo or Discovery Packs. Admission to the Arboretum is free.
5.Go fishing at Jamaica Pond
If you enjoyed fishing when you were younger, maybe your Little will too. Jamaica Pond is the largest body of water that is a part of the Emerald Necklace. The pond is filled with trout and salmon and fishing is allowed with a permit.
6. Walk the Freedom Trail
Walking the Freedom Trail is a great way for you and your Little to see the history of Boston. Just by following the 2.5-mile long brick line through Downtown, the Freedom Trail takes you to 16 historic landmarks throughout Boston. This is a chance for you and your Little to spend the day together learning about the city you both call home.
7. Go on a Boston Duck Tour
Going on a Boston Duck Tour will give you and your Little a chance to see Boston from the land and the ocean. Boston Duck Tour's offer free tickets for Littles with the purchase of a ticket for a Big.
8. Visit Harvard Museum of Natural History
If your Little loves learning about animals, a trip to the Harvard Museum of Natural History is just right for him. From dinosaurs to animals from right here in out New England forests, you and your Little will be able to explore the natural world together. Admission is free for Massachusetts residents between 9AM and noon on Sundays.
9. Go Bowling at King's
Engage in some friendly competition with your Little at King's Bowling! Little's get free bowling and shoe rentals before 5pm with the purchase of rentals and standard day rates for Bigs.
10. Visit Mount Auburn Cemetery 
Mount Auburn Cemetery is not as spooky as it sounds. Although it has a cemetery, it is also a great place for a leisurely walk with your Little. Located in Cambridge, it has a botanical garden, wildlife and a watch tower.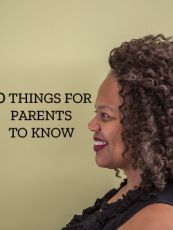 Free Fact Sheet
10 Things for Parents to Know
Children s safety is our number one priority; throughout the duration of the match, not just the beginning!
Get the Free Fact Sheet
---