10 Reasons Why College Teams Should Get Involved in Boston Mentoring
In August of 2012 Big Brothers Big Sisters of Massachusetts Bay launched a Collegiate Athletics Initiative to help us mentor more boys in public schools. The impact has been great. You can read about our partnership with Tufts Baseball here and our new partnership with Emerson Basketball here. Not only has it positively impacted the lives of our Littles and their families, it has positively impacted the collegiate athlete Big Brothers and the culture of their teams.
Through the success of these programs, we wanted to share some tips to get your local college sports teams involved:
Here are 10 Reasons Why College Sports Teams Should Get Involved with Mentoring:
Empower the Youth

: Having a Big Brother who is a college student is the coolest thing for a Little Brother.  The coolness factor goes off the charts when that Big Brother is a college athlete!  I mean, look at that smile.
It Fits With The Schedule: We develop a program for each team that works for them.  Most of the time our Big Brothers are visiting a nearby elementary school once a week for 40 minutes at a time during lunch.  A lot less than you thought right!?
Develop Leadership: Coaches and captains love the program because it causes leadership qualities to emerge.  Communication is improved on the team and teammates bond with one another.
Reverse the Stereotype: Let's be honest. College athletes are not very well portrayed in the media. Seems like every day there is another negative story.  Getting involved with an organization like Big Brothers Big Sisters flips that on its head!
Experienced It: Every college athlete had supportive adults in their lives who encouraged them and believed that they could play at a higher level.  College athletes know what mentoring is all about.
Experience With It:  As the best players on their high school teams, collegiate athletes are used to running camps, clinics and coaching up the younger guys on their teams.  It seems like almost all of them have some level of experience with kids and while that isn't required for our program, it helps guys feel like they are capable of being a Big.
Developing a Whole Self in College: As a former college athlete myself, I know how much time practice, meetings and competition take up.  Getting involved in the community allows each teammate to "break the bubble" and be a contributing member to the community around them.  Plus, having a committed service experience in college is the expectation for hiring managers and grad school admissions.
Always a Winner: Had a bad game?  A tough loss?  Guess what!  Your Little doesn't care.  He likes you for who you are and thinks you are cool no matter what!
Positive Team Culture: Being a Big has become the norm for a lot of teams as it is passed down to each freshman recruit class.  Being involved in service as a team sets the right culture.  The team is exists for each other, the school and the community.  It is not a group of individuals with cross purposes and differing goals.
Start Em While They're Young: Get a head start on the recruiting class of 2020!  Kids matched in our program are more likely to go to college themselves.  Of course they are going to aspire to be a member of the team their Big was on!
We are expecting that many more success stories will emerge as we form new relationships with athletic directors, coaches and team members across Eastern Massachusetts including at Harvard, Northeastern and UMASS Boston.
Please reach out to us if you have any questions or if you know of a team who might be interested in making a difference through mentoring!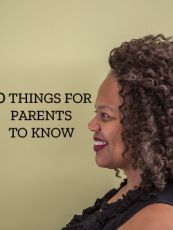 Free Fact Sheet
10 Things for Parents to Know
Children s safety is our number one priority; throughout the duration of the match, not just the beginning!
Get the Free Fact Sheet
---