Big Brothers Big Sisters Grinch-Proof Holiday Gift Giving Guide
It's always tough to find the "perfect" gift for anyone you care about during the holiday season. And although we certainly don't EXPECT you to give your Little a gift, we've fielded a lot of questions from Big Brothers on how best to approach the Holidays and getting gifts for your Little. In order to relieve some holiday stress, we've put together the ultimate Grinch-proof Holiday Gift Giving Guide. With it, you're guaranteed to maintain your title as Mayor of "Coolville".
The Grinch-Proof Holiday Gift Giving Guide for Bigs:
Remember: you are not expected to get your Little a gift!
In lieu of a gift, check out some local free Holiday Activities to do in Boston.
Take time to share your holiday traditions like baking cookies or watching a seasonal movie that could turn into a fun, festive outing for your match!
If you do purchase a gift separately, keep it appropriate in terms of budget and subject matter.
Check in with your Little's guardian about any potential gift ideas. Most guardians will not deny their child an opportunity, but buying a gift that is expensive and extravagant could pressure the parent to provide more during the holiday season for your Little or siblings in the home.
Finally, feel free to take credit for any of these grinch-proof gift ideas:
 A gift card to one of your favorite places, like Skyzone.
 A framed picture of the two of you together
Gourmet hot chocolate with a personalized mug
 Photo album or scrapbook, with memories already included
 Homemade cookies or brownies you bake together
 Personalized T-shirt
A CD burned with the other's favorite songs
A small plant in a pot you decorate together
Movie passes and gourmet popcorn kernels for an outing
A blank recipe book with some of your favorite recipes to try together
Framed art (a sketch, painting, poem, or short story)
Blank journal or a favorite book
Don't forget! More Holiday Tips…
Over-communicate your travel plans! If you are travelling, make phone contacts/post cards to your Little a priority. Try giving him or her a calendar of the month with the dates you will be away marked off so they know what to expect.
Maintain consistent communication. Take a moment to call the family on holidays like Christmas. Write a card thanking your Little and their family for the match
Do not assume your Little celebrates in a particular manner. Check in with your Little and their family about their holiday plans.
The holiday season can be a stressful time for many families. Many people are more sensitive during this time of year so remember your thoughtful approach to this season could really brighten your Little's day, even if you are not physically together!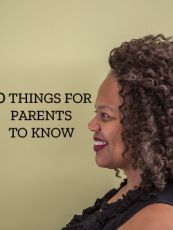 Free Fact Sheet
10 Things for Parents to Know
Children s safety is our number one priority; throughout the duration of the match, not just the beginning!
Get the Free Fact Sheet
---