12 Boston Volunteer Opportunities You Can Do With Your Little
We've received a lot of requests from Bigs looking for opportunities around Boston for them to volunteer with their Littles. Showing your Little how to volunteer encapsulates the goals of the program and teaches Littles the importance of giving back themselves. As per your request, we put together a list of organizations and kid-friendly volunteer opportunities for matches to serve in the community together. Enjoy!
1. Service Dog Project
The Service Dog Project donates specially trained great danes to the mobility impaired, making it easier for them to get around and ultimately enhancing their quality of life. This is a great opportunity for Little's who are big dog lovers (pun intended!) and they welcome volunteers of all skill-levels. They also have a 'Sunday Stew' potluck every Sunday from 1 to 4pm, where volunteers bring a potluck lunch and can enjoy some quality time with the 20+ great danes, puppies, and their mascot, Mary The Donkey.
2. Cradles to Crayons
Cradles to Crayons has a warehouse in Brighton, the Giving Factory, where volunteers as young as 5-years-old can help package donated school supplies, toys, clothing, and shoes amongst other essentials for homeless and low-income children.
3. Boston Harbor Islands
Does your Little enjoy taking in all that Mother Nature has to offer? If so, volunteering with Boston Harbor Islands might be the perfect fit! As 'citizen scientists', you and your Little can help with habitat restoration, planting native plant species around the Boston Harbor Islands Park, and collecting data for ranger-guided projects.
4. Birthday Wishes
You and your Little can play a role in delivering a happy birthday to over 34,000 homeless children this year by building birthday boxes (based on their age, gender, and interests), hosting a toy collection drive, or delivering birthday boxes from Birthday Wishes' offices to state and local agencies.
5. Garden on The Greenway
Participate in small scale gardening projects at the Rose Kennedy Greenway conservation next month and help make Boston a bit greener!
6. Gaining Ground
Visit this historic organic farm and help with basic farm tasks—weeding, seeding, mulching and watering—to grow produce that will be donated to shelters, meal-delivery services, and hunger-relief services.
7. Spread the Bread
Bake and package loaves of bread to donate to those in need or to a community hero (police officer, firefighter, crossguard, etc.) of your choosing. You can bake any kind of bread you want and are asked to package it with a note of "hope, inspiration, or gratitude." Spread the Bread is a Wayland-based nonprofit, but this act of kindness can be carried out virtually anywhere!
8. Shawmut Garden Clean-up
This is an opportunity for some of our Littles living in and around Dorchester to help give back to their community and learn more about a local garden. Volunteers will help rake mulch, pull weeds, remove dead plants, prune, and pick-up trash and debris.
9. Project Giving Kids
Project Giving Kids utilizes an online database to connect volunteers with dozens of nonprofits and loads of volunteer opportunities. Whether you're looking to assist the elderly or give back to the environment, they'll have something right up your alley!
10. Greater Boston Food Bank
The Greater Boston Food Bank is the largest hunger-relief organization in New England and their Kids Who Care program gives children 10 and older a chance to pack groceries for seniors and veterans. In addition to packing groceries, they'll also learn about hunger in the Greater Boston area and why the Greater Boston Food Bank's services are needed.
"My Little Myles and I volunteered to help cook soup and decorate at Lazarus House in Lawrence, MA. We had a really great time and Myles seemed to really enjoy the experience and also see the value in it. At one point he said, completely unsolicited, "this was a really good idea, we're helping others and really helping ourselves." The wisdom of children, right?!" —Big Brother Mark
11. Heading Home
Volunteers at Heading Home can impact the lives of Greater Boston homeless by preparing "home starter kits", sponsoring birthday parties for children, and beautifying shelters for families.
12. HIP Pulling Partners
Visit Mass Audubon's Habitat Wildlife Sanctuary in Belmont as part of the Habitat Intergenerational Program where volunteers of all ages are invited to help with tree planting, maintaining trails, and more. The sanctuary also has goats on-site that need to be cared for, so this is a great opportunity for animal loving Littles!
Want to volunteer with BBBSMB? Here are some events that we always love to have matches help out with!
Ask you Match Advocate or contact Kate Peterson (KPeterson@bbbsmb.org) if you'd like to learn more about event volunteer opportunities!
Big Night: Big Night is our biggest fundraising event of the year! Matches at Big Night hand out Big Night swag as guests arrive then are welcomed to enjoy the rest of the night celebrating mentoring and enjoying the show.
Match Graduation: Come celebrate the joy of mentoring as matches graduate from our program and reflect on their relationships. This is an awesome event to volunteer at and hear what other matches have experienced during the duration of their friendship.
Big of the Year: Big of the Year is an exceptional event that pays tribute to the organization's Big Brother and Big Sister volunteers for their extraordinary devotion to mentoring. Each year we honor a Big who has gone above and beyond to impact the life of their Little and we're always looking for matches to lend a helping hand!
Casino Night: Hosted by the Young Professionals Executive Committee, Casino Night is an exclusive event attended by Boston's best and brightest professionals, 40 and under, bringing their poker faces and dancing shoes  for a night of networking, drinks and table games.
Rodman Ride for Kids: The Rodman Ride For Kids is an umbrella matching gift charity raising funds for youth-focused social service organizations that support at-risk children in Massachusetts. Volunteers can assist at the check-in table, hand out water and orange slices at rest stops, cheer riders on at mile markers, and serve refreshments at the finish line.
Head over to Volunteer Match and Boston Cares to explore more opportunities to volunteer with your Little in the Greater Boston area!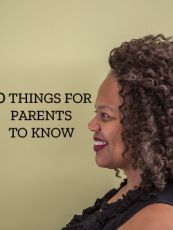 Free Fact Sheet
10 Things for Parents to Know
Children s safety is our number one priority; throughout the duration of the match, not just the beginning!
Get the Free Fact Sheet
---