2021 Made a BIG Impact
2021 was another challenging yet incredible year of growth and perseverance for our Big Brothers Big Sisters of Eastern Massachusetts community. Our staff members worked tirelessly to make more than 800 new matches virtually while supporting our nearly 3000 existing matches. Our thousands of volunteers, the Big Brothers and Big Sisters who support youth through caring one-to-one mentoring relationships, showed up to ensure children have the social and emotional support they need to grow and thrive. And, our Littles and their families welcomed us into their lives as we continue to navigate the ongoing pandemic.
Here are a few media highlights from what we have accomplished together in 2021.
Winter
At the top of 2021, Big Brothers Big Sisters of Eastern Massachusetts launched the nonprofit's four-year DEI Roadmap to ensure the agency has the personnel, partnerships and resources in place to serve more youth and families from all backgrounds across the region. President and CEO Mark O'Donnell and Head of People and Culture Nick Ramos spoke with Color Magazine about the agency's internal and external goals, including serving new language populations by 2023.
We welcomed new Board Members Omari Jahi Aarons, Rayna Lesser Hannaway,  and Raquel Rodriguez. And, we hosted our first virtual fundraiser, the agency's 22nd Annual Big Night honoring the children in our community with Governor Baker, as teased on Boston 25 News, which raised more than $1 million to support our year-round one-to-one mentoring programs
Spring
In the spring, Big Brothers Big Sisters of Eastern Massachusetts staff members launched additional online resources for matches to utilize and maintain their relationships as COVID-19 health and safety guidelines evolved. The agency focused on the impact of the pandemic on pediatric mental health as discussed in an op-ed published in the Boston Herald and how Bigs like Jessie Stettin and his Little Demetrius are adapting. Their story was featured on WBUR's Radio Boston. Parents also came forward and shared how the agency's work and mission is positively impacting their lives at home in the Boston Herald and El Planeta.
Summer
As the school year came to an end, the nonprofit worked to ensure Bigs remained a constant and accessible resource for youth. Chief Program Officer Terrence McCarron was joined by Bigs and their families to talk about the dangers of summer learning loss and how mentors can keep kids engaged and having fun on GBH's In It Together and Bay State Parent.
In June, a fresh face for Boston sports, New England Patriots Wide Receive Kendrick Bourne, joined our mission and work as an honorary board member. He participated in our 46th Annual Golf Classic, which raised nearly $1 million for our programs. His ties to mentoring and plans to work one-on-one with matches post-NFL season were featured on ESPN.com and FanSided.
Fall
This fall, we are proud to have deepened relationships with new and existing corporate partners, such as C-Space. You can read about our corporate-nonprofit partnership in the Boston Business Journal. And, we are in the process of launching a new trade workforce development mentoring program with Madison Park Technical Vocational High School as featured in The Boston Globe. In addition, we welcomed new Board Members Blandine Jean-Paul, Enna Jimenez, Regina McGregor and Sandy Edgerley.
As we begin 2022, we'd like to take a moment to thank our entire Big Brothers Big Sisters community. Without your support our work to provide youth with caring adult mentors to help them reach their fullest potential would not be possible.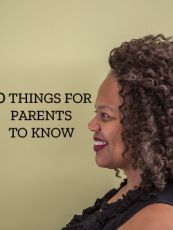 Free Fact Sheet
10 Things for Parents to Know
Children s safety is our number one priority; throughout the duration of the match, not just the beginning!
Get the Free Fact Sheet
---