8 Things You Never Knew About Match Support
A lot goes into a relationship between a match. Though both Big and Little put a lot of time and effort into building a lasting bond, there are a lot of individuals behind the scenes that help make that friendship as rewarding and impactful as possible. One of these roles in particular is our Match Support Specialists.
While every match has one, it may seem unclear as to their role in the friendship. To set the record straight and to learn more about these advocates "behind the phone," we sat down with Match Support Specialist Lindsey Miller for a one on one interview. Lindsey offers her view on her challenging yet rewarding work and we aren't afraid to admit, we learned some new things too!
1. My role is to advocate.
"I want all of my matches to see me as a partner with a common goal of a successful, meaningful friendship."
2. Each day is different.
"My day is all about supporting my matches, whatever that entails. I talk to a lot of Bigs, Littles, and parents in a day and every conversation is different. Going into each phone call, I refresh myself on the match and gather resources and ideas that may be helpful.  Following each phone call, I pull all of those thoughts and conversations together to figure out what may be most useful to the match moving forward. We also have regular trainings, team meetings, and casual conversations among Match Support staff to talk about relevant research and to share successful approaches."
3. There is no single best-prescribed approach.
"We do our best to stay on top of the youth development research and we certainly have recommendations of best practices, but my matches will always hear me tell them that 'it depends on the match.' What fits for one match doesn't necessarily fit for another. I would much rather have a conversation about what's working for a match than give each match a generic prescription."
4. Conversations are a two-way street.
"I just want my Bigs and Littles (and parents) to know that they can bring anything into those phone calls. I think that a lot of matches hold back, thinking that whatever the issue is, it's not a big enough deal to bring it up, or that 'that's just the way it is.' Challenges are normal, but we can work through them together. Even if I don't have an immediate answer myself, we have a great team here to think through each situation and help you through anything that comes up."
5. Giving advice is extremely important!
Here are some of Lindsey's most common tips for parents, Bigs, and Littles:
Parents: "I want parents to know that they have a very important role in this as well. It's natural to think of this program as just a Big-Little relationship, but my most successful matches are those in which parents are included and engaged."
Bigs: "Every little thing counts! Early on especially, I think that some Bigs feel pressure to carefully plan a unique and perfect outing every time. Of course, it's good to get out in the community and find interesting, engaging activities, but don't underestimate the importance of just being there to support your Little and build a relationship."
Littles: "Share your ideas with your Big! It's so important for Littles to have a voice in the match as well, so tell your Big what you do or don't like!"
6. Regular communication isn't always easy.
"Bigs, Littles, and families lead such busy lives, and especially with additional challenges like weather, it can sometimes be really difficult to get together. I always encourage both sides of the match to be persistent in reaching out and to never assume that lack of contact means lack of interest. I also really recommend contacting Match Support if those challenges are becoming a pattern that strains the relationship. We can communicate with both sides to help each match figure out a system that works for them."
7. Goodbyes are difficult but sometimes inevitable.
"We do all we can to make sure that Bigs and Littles are able to say goodbye in the best way possible. I feel for my matches and always want the best for them, so to see a match end without a positive goodbye is especially hard."
8. Match Support encounters many rewarding moments.
"My most rewarding moments are when I hear Little Brothers say things like 'he's not my 'Big' Brother, he's my REAL brother,' or parents say that it feels like the Big Brother is part of the family. I love to hear Bigs and Littles make that transition from 'matches' to friends or even family. These kinds of statements indicate to me that we've helped build genuine, natural relationships that will persist long past their official time in the program."
As you can see, a lot of care and effort is put into making these matches meaningful and worthwhile for both the Big and the Little. Want to learn more about the process? Click here and learn more about our programs and how you can sign up to be a Big today!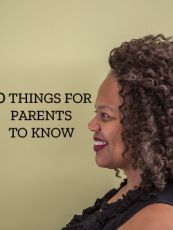 Free Fact Sheet
10 Things for Parents to Know
Children s safety is our number one priority; throughout the duration of the match, not just the beginning!
Get the Free Fact Sheet
---