BBBS 2020 Year in Review
This year has been one of the most challenging and rewarding years for Big Brothers Big Sisters of Eastern Massachusetts. We'd like to take a moment to thank our entire Big Brothers Big Sisters community. Without your support our work to provide youth with caring adult mentors to help them reach their fullest potential would not be possible. Because of you, the agency was able to adapt during this time. Below are a few highlights from our year in review.
Winter
At the top of 2020, we moved into our High Street headquarters in Boston. The new, open-floor concept workspace was designed to be more inclusive and collaborative, and leverage technology to serve even more children. We also launched a new work-based mentoring program in which City of Boston employees provide students from the Mario Umana Academy one-to-one mentoring relationships within City Hall walls after school during the workday.
On Feb. 8, nearly 1,000 guests gathered to celebrate mentoring during Big Brothers Big Sisters of Eastern Massachusetts' 21st Big Night at the House of Blues. Scott Hamilton, a 10-year Big Brother who lost his battle with ALS, was honored posthumously with the James J. Pallotta Award for his dedication to furthering the important work as a Big Brother, advocate, donor and longtime participant of the Rodman Ride for Kids on behalf of the agency. This year's event raised $1.75 million.
Spring
When the coronavirus hit Massachusetts in March, our signature community-based mentoring program – in which adult mentors are paired with children, ages 7 to 12, and meet for a few hours, a couple times a month, at a location of their choice –  as well as school-based and college campus-based programs halted all in-person meetings and quickly pivoted to all online. Mentor 2.0, the agency's technology-enriched one-to-one youth mentoring program directly targeting high school students, continued to meet virtually.
In response, our staff members and match support specialists  began sharing weekly online resources in which Bigs, Littles, and their families have access to virtual mentoring activities, community resources, and additional learning opportunities as well as ideas for how to discuss the Coronavirus and engage with their Littles. These weekly resources aim to support development of the 6 C's for youth: Curiosity, Character, Connection, Caring, Competence and Confidence. Progress is continually measured as matches meet whether it be virtually or in-person.
In the spring, our agency, along with the generosity of donors quickly pivoted to raise $2 million in bridge funding to ensure our organization could weather the downturn in operational revenue from cancelled special event fundraisers and other revenues directly tied to their ability to make additional matches. This funding enabled us to continue our critical work at a time when youth in many communities are socially isolated and more vulnerable than ever before, making new matches, as well as supporting the organization's over 3,000 existing pairs. Since March, we have made more than 400 virtual matches as Bigs and Littles continue their mentoring relationships through the COVID-19 pandemic.
Summer
On July 1, Mark O'Donnell, the agency's former Senior Vice President and Chief Development Officer, took the reins, succeeding 11-year President and CEO Wendy Foster. Matches were also allowed to begin meeting in-person as long as Bigs, Littles and their families are comfortable and adhere to safe social distancing guidelines.
Fall
In September, our agency, in partnership with a team of clinical scientists led by UMass Boston professor, Jean Rhodes, launched the MentorHub App, a new virtual tool that aggregates education and health applications under one umbrella. It makes recommendations for apps that mentees and mentors can use together and is currently being piloted with 50 of our Big-Little matches. Now, we are working to finalize a new Diversity, Equity and Inclusion Roadmap  to ensure the agency is better equipped to serve more youth across the region.
If 2020 has taught us anything, it's the importance of relationships in our lives. No matter how society shifts, children will always need guidance from caring adult mentors. That's where we come in.
Happy holidays!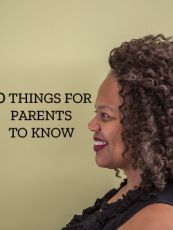 Free Fact Sheet
10 Things for Parents to Know
Children s safety is our number one priority; throughout the duration of the match, not just the beginning!
Get the Free Fact Sheet
---