BBBSCCI Launches the Commonwealth's First Bigs in Blue Program with the Barnstable Police Department
Program matches local youth with police officers as mentors to strengthen relationships between law enforcement and the communities they serve
Barnstable, Mass. – December 19, 2016 – Big Brothers Big Sisters of Cape Cod & the Islands today announced a partnership with the Barnstable Police Department, Bigs in Blue, that connects youth (Littles) with current police officers (Bigs) to build strong, trusting, lasting relationships between law enforcement, the community and the families they serve. The Bigs in Blue initiative was recently launched nationally by Big Brothers Big Sisters of America, the nation's oldest mentorship program, with hopes to raise $5 million to support the initiative and fund programs for one-third of the organization's 300 local affiliates. Massachusetts' first program will be kicking off in Barnstable – the largest police department in Cape Cod – with five officers in the department's force participating.
Big Brothers Big Sisters of America designed the program in an effort to address the strained relationship between officers and the communities they serve.  While there are a number of law enforcement officers already participating in youth mentor programs across the country, creating a formal program and expanding it nationally provides the best opportunity to foster relationships between the two groups and bridge any divides within a community. Other Bigs in Blue programs have begun in Los Angeles, Philadelphia, Miami and more.
"Bigs in Blue is a great way to further strengthen trust and support between our officers and the community," said Matthew Sonnabend, Deputy Chief, Barnstable Police Department. "We're proud that a number of our officers enthusiastically volunteered to join the Bigs in Blue initiative and chose to further give back to the community that they serve."
"I have been volunteering as a Big for one and a half years and have developed a close relationship with my little brother, Danny," said Evan Haussmann, Barnstable police officer and current Big. "It's been such a rewarding and valuable experience for both of us, so as the Barnstable Police Department officially launches a Bigs in Blue program, I'm excited for my fellow officers to form a deep bond with a child in our community and experience the same camaraderie that I have since becoming a Big."
"There is a growing need for improved communication and understanding between law enforcement and communities," said JR Mell, regional director of Big Brothers Big Sisters of Cape Cod & the Islands. "We believe this one-to-one program will be incredibly valuable to the families, officers and communities involved, and are optimistic that it will help to reinforce the positive bond law enforcement has with the community. We are excited to watch the Bigs in Blue program grow within the Barnstable Police Department and beyond."
The Bigs in Blue program is open to all officers from police departments across the Cape and eastern Massachusetts. Each participating officer commits to spending four to eight hours a month with their Little. Police departments across the Commonwealth of Massachusetts are also encouraged to sponsor a Bigs in Blue program by partnering with Big Brothers Big Sisters.
BBBSCC&I currently serves nearly 300 youth from ages seven to 17. There's still a need for more mentors, as there are 86 children on the waiting list for a Big Brother or Sister. For more information about the program, please visit www.bbbscci.org.
About Big Brothers Big Sisters of Cape Cod & the Islands
Big Brothers Big Sisters of Cape Cod & the Islands, a member of the Big Brothers Big Sisters of Massachusetts Bay family, is the only one-to-one youth mentoring organization serving Cape Cod and the Islands. The agency is making a real difference in the lives of more than 300 youth by providing them with an invested, caring adult mentor. With research and proven outcomes at its core, Big Brothers Big Sisters of Cape Cod & the Islands is working to ensure every child has the support from caring adults that they need for healthy development and success in life. The organization's vision is to inspire, engage and transform communities on Cape Cod and the islands by helping youth achieve their full potential, contributing to healthier families, better schools, brighter futures and stronger communities. To learn more, visit www.bbbscci.org.
###
Media Contact
Jen Kaye
Version 2.0 Communications for Big Brothers Big Sisters of Massachusetts Bay
jkaye@v2comms.com
617-426-2222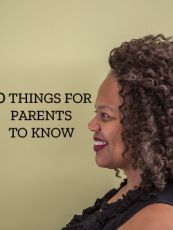 Free Fact Sheet
10 Things for Parents to Know
Children s safety is our number one priority; throughout the duration of the match, not just the beginning!
Get the Free Fact Sheet
---