Big Brothers Big Sisters of Massachusetts Bay Kicks off 2020 with BIG Change | New Name, Same Mission
New Name, Same Mission: Big Brothers Big Sisters of Eastern Massachusetts
BOSTON, Mass. – This December, Big Brothers Big Sisters of Massachusetts Bay, New England's leading one-to-one mentoring program for youth, will transition to a new name – Big Brothers Big Sisters of Eastern Massachusetts (BBBSEM).  The name change is a reflection of the organization's regional growth. Over the past two years, BBBSEM has expanded to serve youth in Lowell, Lawrence, Brockton, Plymouth and the Southcoast regions, serving youth across Eastern Massachusetts. For the past 70 years, the Boston-headquartered nonprofit has partnered with under-resourced families across the region to provide children with caring adult mentors in transformational mentoring relationships that help them reach their fullest potential.
"While our name is changing to reflect our expanded geography and drive to serve more youth, our mission remains the same," says Wendy Foster, President and CEO of BBBSEM. "Families that are struggling and communities that are under resourced often can't provide their kids with the adult support they need to develop the skills and confidence to become successful adults. We work to create those opportunities for kids to ensure they can reach their fullest potential."
In the last 11 years, under Foster's leadership, the organization has seen more than a 100 percent growth in youth served. In 2016, BBBSEM launched Mentor 2.0, a technology-enhanced one-to-one mentoring program that targets low-income high school students in partnership with Boston Public Schools; and the state's first Bigs in Blue program, which matches local youth with officers from Boston and several Cape Cod Police Departments. In July 2017, the nonprofit launched its first-of-its-kind partnership with Uber to provide free weekend rides for Bigs to visit Littles living in locations not easily accessible by public transportation.
In late December, the nonprofit will move its headquarters from Federal Street to High Street. BBBSEM has worked to reduce its space needs in light of rising rents in Boston and will find lease savings in this move as well as a space that will serve as a greater hub for staff to support Bigs, Littles, and their families.
"Since Wendy began working at Big Brothers Big Sisters of Eastern Massachusetts in 2005, the organization has more than doubled the number of children served, expanded geographically, increased diverse volunteer recruitment, secured strong financial support to facilitate more expansion, and become the leading one-to-one mentoring program in New England," says Peter Campanella, Board Chair at BBBSEM. "This name change reflects all those efforts to reach as many youth as possible."
BBBSEM's community-based mentoring in which adult mentors are paired with children, ages 7 to 12, and meet for a few hours a couple times a month at a location of their choice remains the organization's signature program. The nonprofit also offers school-based, college campus-based programs, and Mentor 2.0. This year, BBBSEM will serve 4,000 youth.  By 2022, the nonprofit aims to reach 5,000 youth across the region.
About Big Brother Big Sisters of Eastern Massachusetts
Big Brothers Big Sisters of Eastern Massachusetts is an innovative, energetic organization that is making a real difference in the lives of more than 4,000 youth annually by providing them with an invested, caring adult mentor in long-term, professionally supported relationships. With research and proven outcomes at its core, Big Brothers Big Sisters of Eastern Massachusetts is working to defend the potential of children facing adversity and ensure every child has the support from caring adults that they need for healthy development and success in life. The organization's vision is to inspire, engage and transform communities in Eastern Massachusetts by helping youth achieve their full potential, contributing to healthier families, better schools, more confident futures and stronger communities. For more information about this worthwhile cause and its important mission, visit www.emassbigs.org.
###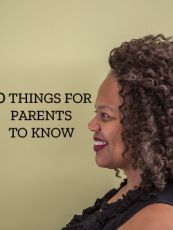 Free Fact Sheet
10 Things for Parents to Know
Children s safety is our number one priority; throughout the duration of the match, not just the beginning!
Get the Free Fact Sheet
---