BBBSEM PAUTAS ACTUALIZADAS DE COVID | 1/11/2022
A partir del 15 de enero la ciudad de Boston requiere que todas las personas mayores de 12 años muestren prueba de estar vacunadas contra COVID-19 para ingresar a instituciones de comida o entretenimiento. Siguiendo este anuncio, nuestra agencia les recuerda aquellos que vayan a tener actividades juntos en la comunidad que esperamos que sus conversaciones sobre seguridad ahora deben incluir su estado de vacunación.
BBBSEM les pide y anima a todos los que son eligibles a que se vacunen en contra de COVID-19. Las vacunas han sido comprabadas como la mejor proteccion en contra a los variantes de COVID.
Las pautas de BBBSEM siguen siendo que todas los que se reúnen en persona deben seguir las recomendaciones de los CDC, junto con las pautas de Massachusetts y de su comunidad local. En este mensaje hemos agregado enlaces a estas pautas para guiar cómo interactuar en persona de la manera mas segura. BBBSEM también ha creado un recurso para hablar sobre los estados de vacunación, puede encontrarlo adjunto a este correo electrónico. Nuestros empleados están listos para apoyarlos en estas conversaciones.
Si usted prefiere parar las salidas en persona y reunirse virtualmente, hable con nuestros empleados y le podemos apoyar haciendo esa transición.
Requreimientos de la ciudad de Boston & informacion sobre como vacunarse: https://docs.google.com/document/d/1GHJVRPnjGLco4dm2qh_TfOOVNYH59Kx7bJOTYfR8XAA/edit
Pautas del CDC & informacion hacerca de las vacunas para menores de edad:  https://espanol.cdc.gov/coronavirus/2019-ncov/vaccines/recommendations/children-teens.html 
Noticias sobre COVID en Massachusetts & recursos para vacunarse: https://www.mass.gov/covid-19-vaccine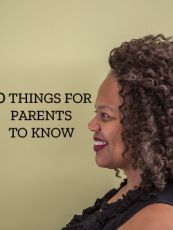 Free Fact Sheet
10 Things for Parents to Know
Children s safety is our number one priority; throughout the duration of the match, not just the beginning!
Get the Free Fact Sheet
---