Ways for Matches to Celebrate Asian Pacific American Heritage Month
Happy Asian Pacific Islander American Heritage Month! Are you looking for fun ways your match can celebrate Asian American and Pacific Islander (AAPI) history and culture this month? We've compiled a wide range of activities your match can do together. Whether you're into movies, arts and crafts, being active and exploring, or listening and learning, we have the activity for you!
BOOK CLUB TIME! Read a book written by an AAPI writer together. Check out some of the recommendations here:
Children's Books
Teen Books
VIRTUALLY EXPLORE OR TAKE A TOUR of museums around the nation highlighting Asian American and Pacific Islander American history and culture such as the 

Smithsonian Asian Pacific American Center

, The Museum of Chinese in America, or the

Japanese American National Museum.

WATCH A MOVIE OR SERIES that features Asian American & Pacific Islander American history and culture, OR that has an AAPI cast. Simply share your screen during your video call, or use

teleparty

to virtually watch on platforms like

Netflix

, HULU, and

Amazon Prime Video

. Please be sure to check the ratings for each title before viewing with your Little.
IS YOUR MATCH INTO ARTS & CRAFTS? Learn to create some cultural pieces such as

Japanese origami

or a

Hawaiian ribbon lei

.  Explore some other ideas here!
INTO TRIVIA? Test out your AAPI history and culture knowledge with some

AAPI Heritage Trivia.

EXPAND YOUR PALATES! Eat your way through a new culture! Tap into those curiosity goals and try some Asian cuisine with your match! Grab a bite to eat at a local Asian restaurant. Search your area for local asian cuisines such as: Chinese, Japanese, Korean, Indian, Vietnamese, Thai, Pho, Dumplings, Hot Pot, Ramen, and more! What did you learn about these foods? Did you try something new you've never had before?
WATCH AND LISTEN to an AAPI creator from one of

YouTube's spotlights

for AAPI Month. Learn from Asian American and Pacific Islander creatives as they

share their stories and teach

about the various parts of AAPI culture.
LEARN SOMETHING NEW about Asian American and Pacific Islander history by watching a few documentaries! Learn about these

important stories

from PBS.
LOOKING FOR SOMETHING RELAXING?  Yoga is an ancient practice that involves physical poses, concentration, and deep breathing, which originated in Northern India. Try out a yoga practice led by Indian coaches or even visit a local yoga studio. Here are a few virtual movement activities led by Indian yogis or influencers: Try one for the

tots

,

tweens

, or

teens

.
LOCAL – Check out how your local city is celebrating Asian American Pacficic Islander American Heritage Month! Here are some

ideas happening around the Greater Boston area

!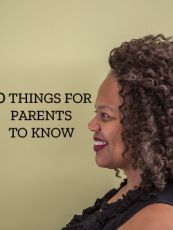 Free Fact Sheet
10 Things for Parents to Know
Children s safety is our number one priority; throughout the duration of the match, not just the beginning!
Get the Free Fact Sheet
---