BBBSEM Social Distancing Guidelines | UPDATED 1/11/2022
With the announcement from the City of Boston requiring people 12+ be vaccinated to enter many indoor institutions beginning January 15th, BBBSEM wanted to remind all Bigs, Little and Guardians meeting out in the community that we expect you to have conversations around safety which now includes your vaccination status.
Vaccines have proven to be one of the most effective methods for preventing the spread of COVID-19 and any serious illness. BBBSEM strongly encourages all who are eligible to be vaccinated, including receiving a booster shot when eligible.
BBBSEM guidelines remain that all matches meeting in-person should follow the CDC recommendations, along with Massachusetts and your local community's guidelines. Below are links to reference these guidelines as you have conversations around how to safely engage in-person with one another. BBBSEM has also put together a resource for talking within your match about vaccination statuses, you can find this attached to the email.  Your Match Advocate is ready to support you in these conversations.
For any reason if you prefer to pause in-person outings and meet virtually, BBBSEM and your Match Advocate is here to support that transition.
City of Boston vaccination requirements & information on getting vaccinated: https://www.boston.gov/departments/mayors-office/introducing-b-together 
CDC Recommendations and Information on Vaccines for Kids and Teens:  https://www.cdc.gov/coronavirus/2019-ncov/vaccines/recommendations/children-teens.html 
Massachusetts COVID updates, resources and information on getting vaccinated: https://www.mass.gov/covid-19-vaccine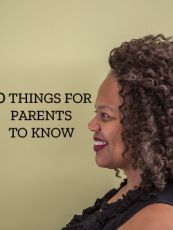 Free Fact Sheet
10 Things for Parents to Know
Children s safety is our number one priority; throughout the duration of the match, not just the beginning!
Get the Free Fact Sheet
---