Big Brothers Big Sisters of Massachusetts Bay Appoints Julia McCarthy to its Board of Directors
State Street Executive Vice President brings 32 years of experience in financial and client services to support nonprofit's continued growth
BOSTON, DECEMBER 12, 2018– Big Brothers Big Sisters of Massachusetts Bay, one of the nation's leading one-to-one youth mentoring programs and the largest Big Brothers Big Sisters affiliate in New England, announced the appointment of Julia McCarthy, executive vice president and head of the Conversion Program Office for State Street Global Services, to its Board of Directors. McCarthy brings an extensive background in financial and client services and joins the Board's 19 other members as they work to expand the organization's service across Eastern Massachusetts to more than double the youth served within the next five years.
In her current role at State Street Global Services, McCarthy's focus is on creating a solid foundation for clients as they bring new business to State Street. McCarthy previously held senior executive positions at Fidelity Investments, Affiliated Computer Services (now Conduent) and BNY Mellon Financial Corporation. She also previously served on the Board of Directors for the Secure Retirement Institute. In joining the Big Brothers Big Sisters of Massachusetts Bay Board, McCarthy will contribute to helping local children find a mentor who can ignite, defend and empower their potential.
"The mission of Big Brothers Big Sisters of Massachusetts Bay is one that I feel particularly passionate about as I would not be who I am today if it weren't for the help of my mentors," said McCarthy. "I had a mentor who gave me leadership examples early in my career and empowered me on so many levels. It's an honor to be joining an organization that is helping provide every child in Eastern Massachusetts with the caring, adult role model they deserve, and I look forward to helping the nonprofit achieve its growth goals in the years to come."
"With her expertise and personal mentoring experiences, Julia will be a critical asset to our Board as we seek to increase the number of adult mentors in our organization and provide them with the support necessary to foster meaningful relationships with their Littles," said Wendy Foster, President and CEO of Big Brothers Big Sisters of Massachusetts Bay. "Next year will be our 70th anniversary as an agency, and despite serving more than 3,200 children annually, there are still more than 1,500 children on our waiting list. With Julia's help, we are determined to better serve more youth across Eastern Massachusetts."
For more information on Big Brothers Big Sisters of Massachusetts Bay, and to view a complete list of the Board of Directors, please visit www.bbbsmb.org/about/leadership.
About Big Brothers Big Sisters of Massachusetts Bay
Big Brothers Big Sisters of Massachusetts Bay is an innovative, energetic organization that is making a real difference in the lives of more than 3,200 youth annually by providing them with an invested, caring adult mentor. With research and proven outcomes at its core, Big Brothers Big Sisters of Massachusetts Bay is working to defend the potential of children facing adversity and ensure every child has the support from caring adults that they need for healthy development and success in life. The organization's vision is to inspire, engage and transform communities in Massachusetts Bay by helping youth achieve their full potential, contributing to healthier families, better schools, more confident futures and stronger communities. For more information about this worthwhile cause and its important mission, visit www.massbaybigs.org.
__________________________________________________________________________________________________________
Media contact:
Nicole Metro
Version 2.0 Communications for Big Brothers Big Sisters of Massachusetts Bay
bbbsmb@v2comms.com
617-426-2222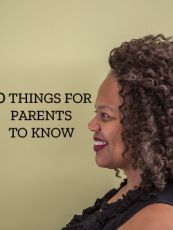 Free Fact Sheet
10 Things for Parents to Know
Children s safety is our number one priority; throughout the duration of the match, not just the beginning!
Get the Free Fact Sheet
---