Big Brothers Big Sisters of Massachusetts Bay Welcomes Two New Board Members
New Directors Add Diverse Expertise to Help Guide Agency's Growth and Transformation

BOSTON— July 22, 2014— Big Brothers Big Sisters of Massachusetts Bay (BBBSMB) is pleased to announce the election of two new members to its Board of Directors: Raju Kucherlapati, Ph.D. and Bob Sullivan. The BBBSMB Board of Directors now consists of 19 members whose professional expertise and philanthropic commitment play an important role in advising the organization's growth strategy and direction.
"Both Raju and Bob bring an extraordinary passion for the BBBSMB mission at an exciting and transformational time for our agency," said Jeffrey A. Leerink, Board Chairman and Vice Chair of Development, Big Brothers Big Sisters of Massachusetts Bay; Chairman & CEO, Leerink Partners LLC. "We are honored to have these community leaders join us as we continue evolving the organization toward sustainable growth and ultimately serve more children."
Raju Kucherlapati, Ph.D., is the Paul C. Cabot Professor in the Harvard Medical School Department of Genetics. He is also a professor in the Department of Medicine at Brigham and Women's Hospital. From 2001-2008, Dr. Kucherlapati served as the first Scientific Director of the Harvard Medical School-Partners Healthcare Center for Genetics and Genomics. His research focuses on gene mapping, gene modification, and cloning disease genes. He received his B.S. in Biology from P.R. College, Kakinada, India, an M.S. in Biology from Andhra University, Waltair, India, his Ph.D. from the University of Illinois at Urbana, and conducted post-doctoral work at Yale University.
Bob Sullivan is the Managing Director for the Boston office of executive search firm Korn Ferry. With over two decades of recruiting experience, Sullivan has successfully carried out searches for senior-level positions in technology, financial services, venture capital, higher education and corporate organizations. His recent CEO level assignments include the Federal Reserve Bank of Boston, Boston Private Bank, Analogic Corp., Agri-Mark Inc., the President of Babson College, the President of Holy Cross College, the President of the Boston Public Library and the Chancellor of the Archdiocese of Boston. Sullivan holds a B.S. in business administration from Villanova University and attended Boston College's master's in business administration program.
For more than 60 years, BBBSMB has worked to ensure that every child has the support from caring adults that they need for healthy development and success in life. With an ever-growing need in the community for mentors, the organization continues to grow to meet that need. Over the past three years, BBBSMB has appointed nine new board directors who bring the dynamic diversity of industries, talent and skills needed to fulfill the organization's mission. In addition to the two latest appointments, recent board additions include: Peter F. Campanella (2012), Rick Grinnell (2013), Dave F. Lamere (2013), Alastair Robertson (2013), Michael J. Woods (2013), William E. Dwyer III (2014), Jean Manasian (2014).
For more information on Big Brothers Big Sisters of Massachusetts Bay and to view a complete list of the Board of Directors, visit https://www.bbbsmb.org.
Press Contact
Rachel Walt, Weber Shandwick
For Big Brothers Big Sisters of Massachusetts Bay
(617) 520-7254
rwalt@webershandwick.com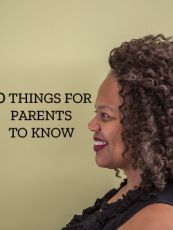 Free Fact Sheet
10 Things for Parents to Know
Children s safety is our number one priority; throughout the duration of the match, not just the beginning!
Get the Free Fact Sheet
---