Cupid Comes to T Stops This Valentine's Day: Boston Commuters to Receive Roses
Cupid Comes to T Stops This Valentine's Day: Boston Commuters to Receive Roses Thanks to Big Brothers
This past Valentine's Day, Big Brothers Big Sisters of Massachusetts Bay showed some love to the City of Boston. During the morning commute, Big Brothers were stationed outside the South Station and Broadway T stops where they handed out 1,500 roses to unsuspecting Boston commuters.
The giveaway was part of the organization's Chicks Dig Bigs campaign, which asks the women of Boston to encourage a man in their lives – be it a brother, husband, significant other, or son – to consider becoming a Big Brother. Across Massachusetts Bay, more than 800 boys are currently waiting for a mentor. With the help of local women, the Chicks Dig Bigs campaign aims to provide these boys with an invested, caring adult mentor.
Check out more photos from the giveaway here >>

"Valentine's Day is about showing our loved ones we care, and we thought, what better time to reach out to local women to help us recruit volunteers," said Wendy Foster, Chief Executive Officer, Big Brothers Big Sisters of Massachusetts Bay. "Swing by for a free rose and a chance to meet some of our incredible Big Brothers, and consider encouraging a special guy in your life to become a mentor."
A recent survey found that more than nine in ten women (93%) are more likely to admire a guy who volunteers with kids, and 88% would boast about their significant other volunteering with kids to their friends.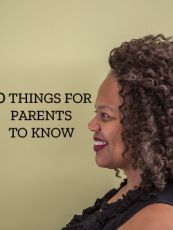 Free Fact Sheet
10 Things for Parents to Know
Children s safety is our number one priority; throughout the duration of the match, not just the beginning!
Get the Free Fact Sheet
---