Graduation Spotlight: Meet Christian and Austin
Christian and Austin have been matched for over 10 years! The two of them talked through their 10 year match at a recent outing in the Blue Hills!  They reflected on their first meeting right before Austin's 8th birthday and now their celebration of Austin's high school graduation. CONGRATULATIONS, AUSTIN!
Let's first hear from Big Brother, Christian:
How did you first get involved with Big Brothers Big Sisters?
Since I was 18, I was always involved in volunteer work. I coached Judo to kids for 3 years. I also worked with handicapped adults for 2 years full time, and afterwards part time for another 3 years, while in college. I moved to America at age 28 (in 1997), and soon after started a family. Next I was coaching soccer for 2 years. By the time I was 39 (2007), I somehow heard about BBBS and found it very interesting so I did more research and finally applied. To be honest, I did not imagine this would be a journey that would last 10 years and is still going!
Describe the first time you met Austin.
I went to Austin's house to pick him up. He was almost 8 years old and shy. Not surprising, he had no intention to hang out with a stranger like me. I spent an hour or so at the house with Austin and his mom. Afterwards, he was comfortable to go to the playground down the street from his house with me.
Explain what it has been like seeing Austin grow up over the 10 years you've been matched. How has your relationship developed? What was it like to see Austin accepted to college?
Seeing Austin grow up from a boy to a man has been a fantastic experience. Of course, the things we did together changed as he got older.  At the beginning, it was mostly playgrounds followed by tennis, basketball etc.. Next was bicycling and hiking. Later it was swimming and going to the ocean. But what has never changed was our interest in being outdoors whenever possible. On cold or rainy days, we did museums (I don't know of a museum in Boston/Cambridge that we haven't been to!), board games, movies, and on occasion computer games. And again, things have changed so much as he got older. The board games got more complicated and the movie's became scary! Our relationship has changed from being strangers to a close friendship with many mutual interests. Seeing Austin get accepted to college makes me very happy for him!
What advice would you give to potential Bigs that are considering becoming mentors?
When I became a big, I had no idea where this road would lead Austin and me. My advice is to not to think about it too much. Just do it!!
Now, let's hear from Austin:
Describe the first time you met Christian.
I remember being scared of him the first time because I didn't know who he was. When I was a kid, I had trouble meeting new people.
What is next for you after graduation?
After High School graduation, I am looking forward to going to college at UMASS Dartmouth for medical engineering.
In what ways did your relationship with Christian impact your life?
It impacted my life because he was there whenever I needed advise or had a problem. We talk to each other about all and everything like politics and other things. He is someone I could talk to about anything.
What are you most looking forward to as you start college?
What I am looking forward to in college is learning new things in school. I want to be more social and make new friends.
If you were a Big Brother, what would be some things you would want to instill in a Little Brother?
Take time and learn about your little brother because it could turn out to be a great relationship in the future!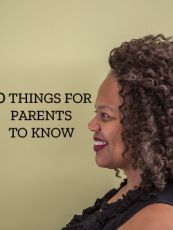 Free Fact Sheet
10 Things for Parents to Know
Children s safety is our number one priority; throughout the duration of the match, not just the beginning!
Get the Free Fact Sheet
---