Match Highlight: Meet Paul and Nate
 "3+ years ago I signed up for Big Brothers Big Sisters to help a child I didn't know yet. In 2020 I am part of the organization to help my Little Brother, who feels like family, become the best man he can be."  – Big Brother, Paul
Big Brother Paul and Little Brother Nate have built a strong friendship over the 3+ years they've been matched on the Cape. Learn a little more about their match below!
Let's first meet Big Brother, Paul:
How did you first get involved with Big Brothers Big Sisters?
I got involved with Big Brothers Big Sisters in 2016. I'd always really admired the program because my Mom had been a Big Sister for years. In 2016 I was at that classic mid-twenties "searching for a higher meaning in life" phase but had "think about your day in a Dunkins drive-thru" kind of money. I got involved with Good Samaritans, which is an awesome organization that does incredible work for people in a dark place that need someone to listen. But after a year or so of doing that I decided I wanted to do some volunteer work in a different direction while I could. I've always truly admired my mother's humanity, so I decided to follow her example and apply to be a Big Brother.
Describe the first time you met Nate. 
A day for the history books! Nate was a little shy and a bashful fella at first. Thankfully Dr. Strange had come out that past year, and I had a cheat sheet of his interests. One Marvel movie reference was all it took, and before I knew it we were chatting up a storm. It was really pretty natural, though. BBBS has a great matching process so Nate and I were primed to be buddies. We are both big nerds, so we could talk forever.
How has your relationship developed? 
3+ years later and things are very much the same and very different. We are still, first and foremost, big nerds. But Nate is the farthest thing from shy these days – he's a regular wise guy now. But in the best way. I'm so proud of the young man he's becoming. Over the past few years he's really grown into himself, and it's been wonderful to be able to support his potential.
We've done so many awesome things together.  A few highlights as of late were touring the new Sandwich Police Department with Sgt. Lawrence, Nate and I going into Hyannisport Golf Club and getting him his first job as a caddie, losing to him and my girlfriend Emma, again, at our annual gingerbread making completion, and touring Cape Cod Technical High School where Nate plans on going to high school.
I'm still happy to mentor Nate while I can, which includes things like helping him with math and whooping him at video games, but our friendship has really developed into something real. 3+ years ago I signed up for Big Brothers Big Sisters to help a child I didn't know yet. In 2020 I am part of the organization to help my little brother, who feels like family, become the best man he can be.
What advice would you give to potential Bigs that are considering becoming mentors?
This form of volunteer work gives so much more than it takes. Joining this organization has changed my life for the better in a way I wish I could better explain. Helping a child realize their worth by enjoying the things you already enjoy doing is some of the most fulfilling work I could imagine. If you feel a twinge of "maybe this is for me", I encourage you to reach out and ask questions. No matter who you are, no matter what you bring to the table – it's enough to help a child realize their worth by enjoying something as simple as a walk through the woods.
"The connections we make in the course of a life – maybe that's what Heaven is." – Fred Rogers 
Let's meet Little Brother, Nate!
Describe the first time you met Paul.
The first time I met Paul was when he came over with Michaela. Paul and I talked about guardians of the galaxy and other Avenger stuff and it was really fun!
In what ways has your relationship with Paul impacted your life?                                          
In sixth grade I was failing math so Paul volunteered to tutor me. We worked really hard and were able to raise my grade to an A minus!
What is your favorite memory with Paul?
My favorite memory with Paul is when we went with Emma (Paul's girlfriend) to Boston Comic Con and it was so much fun! We saw a lot of famous people like Sean Astin and Zachary Levi. There were all these different booths selling different things from Funko pops to custom Xbox controllers. We even saw the DeLorean from Back to the Future!
---
If you or someone you know is interested in getting involved, you can visit capebigs.org or click below!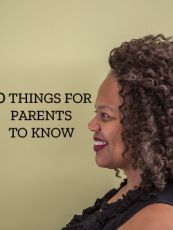 Free Fact Sheet
10 Things for Parents to Know
Children s safety is our number one priority; throughout the duration of the match, not just the beginning!
Get the Free Fact Sheet
---