Match Highlight: Meet Geo and Tom (National Mentoring Month)
January is National Mentoring Month, an annual designation observed to raise awareness of mentoring in its various forms and to inspire new individuals to become mentors. This month we are highlighting a Big and Little, Tom and Geo, who truly encompass the definition of a great match.
Geo, Little Brother:
Q: Describe the first time you met Tom.
A: "The first time I met Tom, after the visit I remember saying to mom, 'I have a white brother,'  I thought he would be black and maybe younger. My mom told me the color of your skin doesn't matter and even though he's older he could be fun. So let's give it a shot and if you feel the same we'll talk with the BBBS rep. Today as I look back I am glad Tom and I were matched and I have no regrets."
Q: In what ways has your relationship with Tom impacted your life?
A: "Tom has been a role model for me and a true big brother. With him being a former History Teacher,  it has exposed me to so much history locally and worldwide.  I can always count on Tom to be there for me when my parents can't, due to their busy work schedule. He's supportive with my school work, my sports, and respects my decisions. I feel confident in myself when I am around him."
Q: What's your favorite memory with Tom?
A: "My favorite memory with Tom, well there are a few, but if I must choose one, our outing to Joint Andrews Base.  It was my first time see Air Force One. It landed as the president was connecting to go to Martha's Vineyard for his vacation. We were able to tour the Helicopters and put on the night vision goggles. We played games and had lunch in the picnic area."
Tom, Big Brother:
Q: How did you first get involved with Big Brothers Big Sisters?
A: "A friend I met at the YMCA suggested I get involved in BBBS.  He had been a Big Brother in Chicago, and again on the Vineyard.  He was both enthusiastic and encouraging in talking up the program.  It took a little while to convince me, but I'm so glad I signed up!"
Q: Describe the first time you met Geo.
A: "I met Geo with his mother at the BBBS office in Vineyard Haven.  After the initial introduction he and I went outside and walked along the harbor.  I enjoyed his curiosity about the ocean, the sea life, the boats and the dock itself.  We tossed rocks in the water. Our first time together we went 'off-Island' on the ferry to Chappaquiddick where we walked along the shoreline and admired Edgartown from across the harbor.  Then we took the ferry back and walked to the lighthouse, which was open, so we went up inside.  Geo said he was a fan of the Baltimore Ravens football team, and I realized how big his interest was in sports.  We had a good time."
Q: How has your relationship developed?
A: "Over the years we've enjoyed going off on adventures to different places around the Vineyard.  We always seem to end up playing some kind of sport: football, baseball, basketball.  The only activity where I was better than Geo was ice skating.  Otherwise he has developed to be a superb athlete in many fields."
Q: What advice would you give to potential Bigs that are considering becoming mentors?
A: "Take it easy.  Don't get too flustered about what you do together.  Just going off on some kind of adventure is what it's all about, at least from my perspective."
---
Interested in learning more about becoming a Big? Click the button below!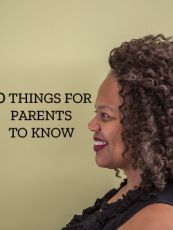 Free Fact Sheet
10 Things for Parents to Know
Children s safety is our number one priority; throughout the duration of the match, not just the beginning!
Get the Free Fact Sheet
---