Waiting Little of the Month: Meet Kobe
Big Brothers Big Sisters of Cape Cod & the Islands is making a real difference in the lives of more than 300 youth on the Cape, Martha's Vineyard and Plymouth region. There is a continued need for volunteers to provide more than 40 children with a caring and invested adult mentor.
Name: Little Brother Kobe
Days Waiting: 315 (almost a year!)
Town: East Falmouth
Age: 8
Why I Want A Big: "I want a Big that I can go on adventures with and teach me different sports! It would be cool to hangout with my Big and maybe teach me how to ride a bike!"
Personality: Kobe is very likeable and is really good with 1:1 adult attention. He thrives in structured activities with clear expectations. Kobe can be shy at first, but once he trusts you, he opens up and can be really funny. Kobe's grandmother describes him as really sweet and funny.
Interests: Kobe's interests include animals (ask him to show you his dog and chinchillas!), insects, the park, the beach in the summer and video games (Roblox is his favorite!).
Things You Can Do Together: 
Go explore the park by his house!
Play sports (Kobe would love to learn new ones)
Go fishing!
Why He Needs a Big: Kobe lives with his grandmother and only has adult females in his life. Kobe's grandmother feels it is important for him to have a male role-model that can inspire him to learn new things, encourage and motivate him to reach his goals and go after his dreams. Our staff thinks the perfect Big for Kobe would have patience and some past experience working with youth (coaching, teaching, volunteering etc.), though not necessarily required!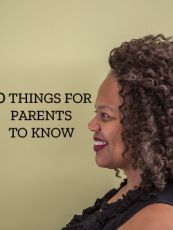 Free Fact Sheet
10 Things for Parents to Know
Children s safety is our number one priority; throughout the duration of the match, not just the beginning!
Get the Free Fact Sheet
---