Mentoring Real Life Stories: Learning Through My Boston Community
For me, my community and the people and cultures I surround myself with have truly defined who I am. My communities have given me support; they have challenged me, and learning through my community has told me a lot about who I am as an individual.
I consider myself a part of many different communities, which have fostered me as I have grown. I would say that my hometown of Boston is an overarching community that I belong to. I have grown up in Boston all my life and it is a big part of who I am. I have become a city boy and I have learned the importance of street smarts which include learning how to take public transportation, learning how to interact differently with different people, how knowing how to be safe and to be smart with my belongings.
More personally, I would closely identify my sense of community with my home and family, and my Nigerian heritage.  I recently went to the Nigerian Youth Organization Annual Cookout at the Franklin Park Zoo and it was so nice to connect with friends new and old and to be around so many Nigerians who were there to nurture and support our culture and our smaller community in Boston. It is moments like that which make me proud to be Nigerian and which make me believe in the power of community.
To me, a community's greatest strength is its ability to give the individuals in it an identity to hold onto. So many people these days struggle with figuring out who they are and what they are about. Belonging to a special community can give anyone the guidance to realize they are a part of something. And for me, the power in belonging to a community has shaped the way I see myself. Being a part of the Nigerian community in Boston is special because it has allowed me to celebrate my heritage and know that I am part of a legacy.
While I think all the communities one belongs to are important in shaping a person is, I will say that the community that has had the biggest impact on me was my school of the past 7 years, Milton Academy.  I have learned so much about myself by meeting so many different people and trying so many new and different things there.  It is at Milton that I came out of my shell and became more outgoing. I realized my love for the arts, especially for dance in my later years at Milton.  At Milton, I also tried many new sports like football, soccer, wrestling, and baseball which I really liked the most.  I was able to travel abroad for the first time by going to Spain, Poland and Germany on trips with a choral group at my school.  I got an amazing education there and that school gave me so many tools which I know will benefit me for the rest of my life.
My Big has done so much to support me in my community by doing the little things.  Every time we would talk on the phone, he would always tell me about things that were going on in his life and I would always be able to de-stress and tell him about all the great things that had been going on with me at school as well as the not so great things like stress and big assignments. He was always there to listen and give me advice on any issue, little or big (no pun intended).  If I was ever in a play or dance show, he and his wife would always come and check me out, and knowing they were in the audience was always so special for me.
Norman has learned so much about who I am through our conversations over the years.  Milton has been such a big part of molding me into who I am and whenever I talk to Norman about my experiences at Milton, I always shed light on how those experiences are shaping me.  I tell him all the things I am learning through my community, both in and outside the classroom that make me who I am.  Some things that I feel I have really been able to teach Norman about me from being in the Milton community is my perseverance and willingness to be who I am. He has witnessed me get through many stressful days and seen me come out with flying colors and he has seen me come into my own person as I have grown over the years.
My Big has also really integrated me into his community by letting me in on all aspects of his life. My brother and I had Thanksgiving dinner with his family who I have known for years this past November. Norman is also very cultured and whenever we hang out, he does his best to shed his knowledge, outlook on life and sense of his communities on me.  Norman cares so much about the world around him, which has become a trait that I have come to admire in him. Whether it's being fair on the road or getting me to see the importance of voting, Norman always wants the best for the communities he is a part of and from seeing him all the time, I have seen just how much good a sense of community can have on a person like me; and I think it is because of Norman and Big Brothers Big Sisters that I have learned to appreciate the communities I am a part of.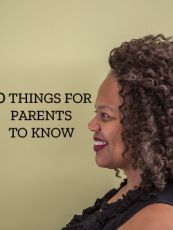 Free Fact Sheet
10 Things for Parents to Know
Children s safety is our number one priority; throughout the duration of the match, not just the beginning!
Get the Free Fact Sheet
---