Mentoring Real Life Stories: Meet a 3rd Generation Match from Boston
Former Little and current Big, Phil Steigman knew he was a part of something special. A few months ago, after reminiscing about his experiences in the Big Brothers Big Sisters of Massachusetts Bay program, he decided it was time to complete the circle and have his Little Brother Owen meet the man who had changed his life as a child, his former Big Brother Bob. Read about their incredible meet up and how the brotherhood and mentoring mentality has passed from one generation to the next.  
Phil always knew he wanted to become a Big Brother. "Being a Little was the guiding force in my decision to become a mentor," said Phil. "Early on, I had this feeling that Bob, my Big Brother was unwittingly paying it forward, and I wanted to act on that too. It impacted me so much that the mentoring mentality has transferred into my career path, which is youth development."
When Phil told Bob that he wanted to become a Big Brother, Bob who now lives in Somers Point, New Jersey, was not surprised at all.
"I was exceedingly proud- and humbled- that he held a high enough opinion of our relationship to recognize the value of passing the "torch" of mentoring along," said Bob.
After Phil reached out to Bob on the idea of meeting up, Bob agreed, understanding the significance of the moment. Phil especially had anticipated the magical moment for years.
"When we all got in the same room together, the moment was sublimely surreal. I had imagined us all meeting since I had first entertained the idea of becoming a Big, during my late 20s," said Phil.
Owen recognized the importance of their meeting as well and was excited to meet Phil's Big, Bob who he had heard so much about.
"We had a lot of fun all hanging out together.  It's nice that they stay in touch and visit each other. I hope me and Phil will too," Owen said.
What's most interesting is that Phil sees parallels in his relationship with Owen to his and Bob's.
"Bob showed me how to open up as a shy young man. That roadmap he left me has absolutely come in handy with Owen; especially during our first month after we were matched" said Phil.
"After a few weeks, all we needed was a ball, of any kind (baseball, soccer, basketball, football, street hockey, in that order), and we were all set. Those were the times that we truly bonded and I imagine that my relationship with Bob was similar in the early days."
The parallels trace to the moms Janis and Michelle as well, who both sought positive male role models for their sons through the Big Brothers Big Sisters program.
"Bob became a part of our family and Phil became part of Bob's large family with lots of siblings. What a wonderful experience. Bob went with us to graduations, family dinners and all celebrations. I adore him," said Phil's mother Janis.
Owen's mother, Michelle, was thrilled to host the meet up for such a special occasion. She added that it has been an amazing experience seeing Phil and Owen's relationship flourish. One of the most noticeable changes was seeing Phil help Owen come out of his shell.
"Owen has always been a bit shy, but he quickly formed a bond with Phil.  Even listening from the other room while they played video games, they seemed to have their own language!" she added.
Michelle also encourages other moms to enroll their child in the Big Brothers Big Sisters of Massachusetts Bay program.
"I would absolutely recommend BBBSMB to other moms without reservation!" she said.
Phil's mom Janis agreed, saying she would recommend Big Brothers Big Sisters of Massachusetts Bay to other moms "In a heartbeat."
Although 25 years has passed since Phil and Bob first met, Phil recognizes that the experience and his memories of their time spent together is timeless.
"It's like anything else that takes place over a long period of time," Phil said.  "It's not easy to differentiate between one moment and the next, but the fact that we've stayed in close contact over the course of twenty-five years speaks volumes about the value of our relationship and, by extension, the Big Brothers Big Sisters of Massachusetts Bay organization."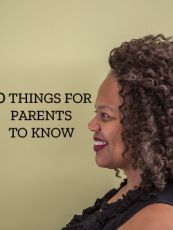 Free Fact Sheet
10 Things for Parents to Know
Children s safety is our number one priority; throughout the duration of the match, not just the beginning!
Get the Free Fact Sheet
---