National Mentoring Month: Meet Jim and Hunter!
This National Mentoring Month, we're featuring Big Brother Jim and Little Brother Hunter from Martha's Vineyard. Their match began in November 2019 and despite COVID limitations, they have continued to build a strong friendship through safe outdoor activities. Learn a little more about Jim and Hunter below!
GET TO KNOW BIG BROTHER, JIM.
How did you first get involved with Big Brothers Big Sisters?
My wife Deb decided to become a Big Sister and we talked about it and I thought it would be a fun thing to do. Having worked with kids as a Cub Scout Den Leader, I really enjoyed the opportunity to be influential in their lives and thought maybe a 1 on 1 situation with a Little would be fun.
Describe the first time you met Hunter.
I think the first time we met, we decided to go for a hike to get to know each other. It was kind of interesting to ask questions and see how he responded to me. We ended up going for a hike and saw there was a lot of trash. Hunter seem to be motivated picking up trash so we found a bag and collected almost 30 pounds of it. It's possible we had met previously but I don't remember it.
How has the pandemic impacted your relationship (How have you been meeting? Has it been challenging? Any creative outings?
The pandemic definitely created some challenge but because we have a relationship that focuses mostly on the outdoors we have gone for bike rides and other things that have been primarily outside keeping us healthier and protected and allowing us to burn off some energy. Come to think of it, I don't think we've actually done anything inside with the exception of Hunter's knife building project which required some inside time using tools and eating treats.
You've been matched for over a year. How has your relationship developed?
As we have gotten to know each other, we both realize how lucky we are for our match. I've tried to talk with Hunter about things that have been important or sensitive and over the past year he's opened up to me a little bit and it's been great to have a deeper and honest relationship.
What advice would you give to potential Bigs that are considering becoming mentors?
Don't be afraid to find a match that's going to be best for you because with a good match you'll have greater fulfillment in your relationship and you'll have more fun together. I think the relationship that I have will be one I will keep forever!
MEET LITTLE BROTHER, HUNTER:
Describe the first time you met Jim.
The first time I met Jim I was excited and nervous at the same time as it took awhile to be matched with a Big. Our first in person meeting was at my house with my mom and Nate from BBBS to basically have a meet and greet with Jim. I could tell just in our first few minutes of talking that Jim and I would get along. We both enjoy many of the same passions including biking, fishing, hiking & boating/ kayaking just to name a few. Jim and I took a walk down the road to discuss what we might want to do on our first "hangout" and we decided to start with a short hike after school soon after our initial meeting. On that hike around Trade Winds in OB we spent time picking up trash and we collected a huge trash bag full in about 3 hours.
In what ways has your relationship with Jim impacted your life?
Jim has become a great friend and mentor to me in the last year. We both love to be active, so he has gotten me out more, even in the colder months. I have become stronger physically by going on different hikes and rides all over the Island exploring trails and paths I had never had an opportunity to explore before. I have had a chance to meet new people and develop connections from my relationship with Jim and I am very grateful for that.
How has you been meeting during the pandemic? Have you done any creative outings virtually?
We did have to take a break while BBBS had shut down all "meetings or hangouts" in the beginning, but we did continue to talk on the phone and via text while we could not meet in person. Once it was ok and safe to start spending time together in a social distanced way, we have been able to do many outings. We started by just going on bike rides from my house down to Tashmoo opening as well as around Vineyard Haven. This summer we rode bikes from Noman's down State Beach then back to Noman's and had dinner outside. We have also done multiple fishing trips and the most recent activity we have done is several blacksmithing classes with a local blacksmith named Luke. In the class I made my own knife from start to finish.
What's your favorite memory with Jim?
My favorite memory (so far) with Jim is when we went fishing on his boat during the Derby this year and I caught and weighed in my first fish a 5.68-pound Bonito. I got a 2nd place daily award for the fish. As an island kid the Derby is a big deal, and this meant a lot to me to catch and weigh in a fish. It was even more exciting I was able to do this with Jim. I cannot wait for next Derby season!
---
While Hunter has been fortunate enough to experience the positive impact of having Jim as a Big Brother, we have many other kids like Hunter throughout Martha's Vineyard and Cape Cod waiting to be matched with a Big like Jim. For more information on how to get involved, visit capebigs.org.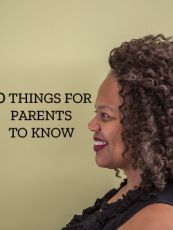 Free Fact Sheet
10 Things for Parents to Know
Children s safety is our number one priority; throughout the duration of the match, not just the beginning!
Get the Free Fact Sheet
---