Run Boston Marathon for Charity: Meet Our Runner Sean
Thanks to the John Hancock 2014 Non-Profit Marathon Program, Big Brothers Big Sisters ofMassachusetts Bay was presented with an amazing opportunity to participate in the B.A.A. Boston Marathon® on April 21, 2014. We also have a two amazing and resilient runners who ran for BBBSMB in 2013 and are returning to run in 2014 to help fuel our need for Big Brothers across the Massachusetts Bay Community. Meet one of our runners, Sean Sacks! 
Runner Name: Sean Sacks
Age: 40
Hometown: Brookline, MA
If you could have any actor play you in a movie, who would it be? Matt Damon. Gotta keep it local!
Longest run or previous marathons completed: I have completed 7 half marathons but this is my first full marathon
Favorite song to listen to while running: Daft Punk "Get Lucky"
Favorite post-run snack: Peanut Butter and Jelly Sandwich
What inspired you to run the 2014 Boston Marathon for BBBSMB?
Both the chance to support BBBSMB and to fulfill a lifelong dream to run the Boston Marathon.
What is your involvement with BBBS?
I am a current member of the BBBSMB Board of Overseers.
Do you have a positive mentor in your life? How has mentoring had an impact on you?
My current boss, Gary Hofstetter, has been a great mentor to me. Gary has taught me the value of treating all people with respect and how to best lead and manage teams.
What has been the most rewarding part of training for the Boston Marathon?
The satisfaction of getting in shape and making friends in the running community. It has also been great hearing personal stories of how BBBS has personally touched people's lives during the course of my fundraising.
How will you celebrate finishing the marathon?
Hugs and kisses from my beautiful wife and three girls.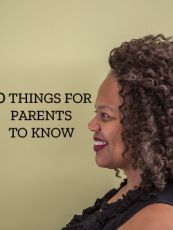 Free Fact Sheet
10 Things for Parents to Know
Children s safety is our number one priority; throughout the duration of the match, not just the beginning!
Get the Free Fact Sheet
---